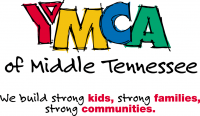 Clarksville, TN – In this new 8-week group offered by Restore Ministries of the YMCA, participants will learn how to identify good vs. bad fear, while receiving the support, encouragement and knowledge to overcome the fear of rejection, abandonment and perfectionism.
They will begin to conquer rage, anxiety and co-dependency. Participants will learn to live boldly in the light of who they truly are and to achieve goals and dreams once stifled by fear, while building a life of faith surrender, passion and courage.
Journey to a Life of Courage meets at the Clarksville Area YMCA on Thursdays, August 18th through October 6th from 6:30pm – 8:00pm. The group is $80.00 for both YMCA members and non-members. Cost includes all eight weeks and class materials. Financial assistance is available.
For more information or to register, contact Susanna Powers at or 931.647.2376.
Visit us online at www.RestoreYMCA.org to learn more about our counseling and group services.