Clarksville, TN – A routine traffic stop lead to the recovery of several stolen GPSs and MP3 players. Officer Beau Skinner stopped a vehicle driven by Wayne Ashby for taillights not working in the area of Highland Circle and Golf Club Lane. Officer Skinner knew that Ashby had warrants on file.
After Ashby was taken into custody, several GPSs, MP3s, some other equipment, drug paraphernalia and a crack rock were found inside of the vehicle.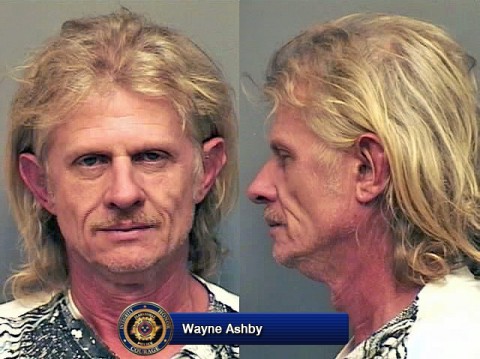 Upon further investigation by Detective Nathan Vanatta, it was determined the electronic items in the vehicle were linked to burglaries which occurred in the city and county. Some of the owners of the property have been located and had their property returned.

On September 7th, 2011, Wayne L. Ashby was booked into the Montgomery County Jail.
Wayne Ashby
Name: Wayne L. Ashby (W/M)
DOB: 9/6/60
Given Address: 143 Emory Street, Clarksville, TN
Arresting Officer: Beau Skinner
Charged With: Several Outstanding Warrants, Simple Possession, Drug Paraphenalia, 3 Counts of Theft of Property
Booked Into: Montgomery County Jail
Bond: $15,500.
Sections
News
Topics
Beau Skinner, Bond, Clarksville Police Department, Clarksville TN, CPD, Drug Paraphenalia, Emory Street, Golf Club Lane, GPS, Highland Circle, Montgomery County jail, mp3 players, Nathan Vanatta, Outstanding Warrants, Simple Possession, Theft of Property, Traffic Stop, Wayne L. Ashby