Topic: Traffic Stop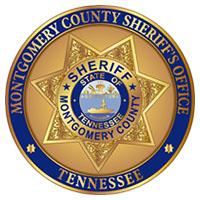 Montgomery County, TN – At approximately 9:53am, a Montgomery County Sheriff's Deputy, Sgt. Daniel Gagnon, conducted a traffic stop for a window tint violation, at Sango Road and Highway 76. During the stop, the suspect, Andrew Timmerman, was found to be in possession of Narcotics.
While being placed into custody, he began to fight Gagnon. After a struggle, the suspect was able to get away from Gagnon, jump in the marked patrol unit, and flee the scene.
«Read the rest of this article»

Clarksville, TN – On January 3rd, 2018, around 4:55pm, Clarksville Police Officers attempted a traffic stop in the area of Circle Drive when the tag on a maroon Blazer did not come back registered to the vehicle. The vehicle fled from the officers when the traffic stop was initiated.
It was later found behind a house on Woody Hills Drive. Officer Hudgin approached the vehicle, he heard voices, and started to yell verbal commands, at which time, Jason Evitts, appeared from the corner of the house with his hands up. When Evitts was told to get on the ground, he complied and was handcuffed by Officer McLaughlin.
«Read the rest of this article»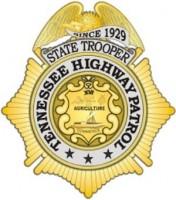 Nashville, TN – On Sunday, July 2nd, 2017, the Tennessee Highway Patrol Interdiction Plus Team conducted a traffic stop of a vehicle that was towing another vehicle on a trailer.
The stop occurred on Interstate 40 in Dickson County.
The license plate on the vehicle was concealed with a license plate cover. During the traffic stop, the troopers observed signs of nervousness and stress from the driver, Jorge Gusman.
«Read the rest of this article»

Clarksville, TN – On November 22nd, 2012, around 3:00am, Clarksville Police Officer Sven Szczerbiak spotted a Saturn Ion at the intersection of Madison Street and Richview Road which was stopped at a green light and not moving.
When he checked on the driver of the vehicle, Logan Blakeley, was found passed out and the engine was running. Once Blakeley was awake, the officer could smell alcohol, found Blakeley slow to react to instructions, and was unsteady on his feet.
«Read the rest of this article»

Clarksville, TN – A traffic stop on a bicycle with a light law violation leads to the arrest of a man for theft. On November 20th, 2011, around 8:30pm, Officer Dominic Sacco stopped Bernard Thomas Nelson, a man well known to law enforcement, in the area of North Second for a light law violation.
During the stop, Nelson was found in possession of previously reported stolen property. The property taken was from two different victims and reported as being taken, November 12th, 2011, from a church located on Franklin Street. The amount of property taken was valued over $500.00.
«Read the rest of this article»

Clarksville, TN – On October 17th, 2011, around 1:00pm, an investigation into a male fleeing on foot from a routine traffic stop led officers to a marijuana grow in a trailer.
After the man bailed out of a vehicle from an attempted traffic stop, Officers Todd Bell, Ronnie Brown, Peter Millan, Sgt. Joe Difiore, and Detective Brian Tenry attempted to locate the man that fled on foot from the traffic stop.
«Read the rest of this article»

Clarksville, TN – A routine traffic stop lead to the recovery of several stolen GPSs and MP3 players. Officer Beau Skinner stopped a vehicle driven by Wayne Ashby for taillights not working in the area of Highland Circle and Golf Club Lane. Officer Skinner knew that Ashby had warrants on file.
After Ashby was taken into custody, several GPSs, MP3s, some other equipment, drug paraphernalia and a crack rock were found inside of the vehicle.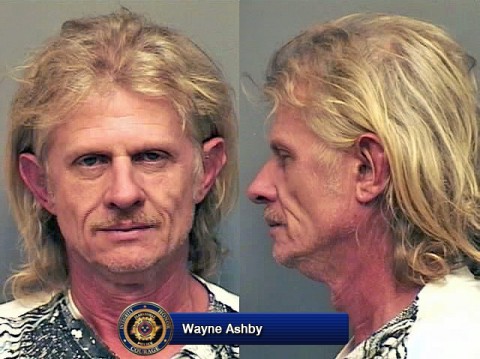 «Read the rest of this article»

Clarksville, TN – While a Clarksville Police Officer was stopped to assist a motorist on Fort Campbell Boulevard in front of Walmart, a pickup truck plowed into the rear end of his parked police car. The officer was out of the vehicle and was not injured.
This is still a developing story. More information will be published as it becomes available.
«Read the rest of this article»