Clarksville, TN – On October 17th, 2011, around 1:00pm, an investigation into a male fleeing on foot from a routine traffic stop led officers to a marijuana grow in a trailer.
After the man bailed out of a vehicle from an attempted traffic stop, Officers Todd Bell, Ronnie Brown, Peter Millan, Sgt. Joe Difiore, and Detective Brian Tenry attempted to locate the man that fled on foot from the traffic stop.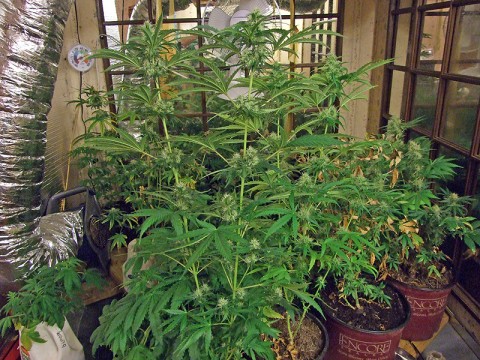 The investigation led officers to 231 King Road, where Officer Bell spoke with Jason Danner. Officer Bell smelled the odor of raw marijuana emitting from the residence. The residence was isolated by officers on the scene and a search warrant was executed on the residence by Clarksville Police Department's Special Operations Unit with the assistance of District 1 patrol officers.
A search of the residence revealed approximately 52 marijuana plants and a variety of drug paraphernalia, which included marijuana grow equipment.
The man that fled from the vehicle, Chad Tyriece Page, was not located, but Violation of Community Corrections and Evading warrants are on file.
Jason Danner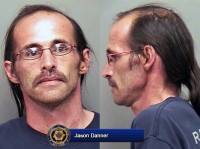 Name: Jason Danner (W/M)
DOB: 2/23/71
Given Address: 231 King Road, Clarksville, TN
Arresting Officer: Steve Hamilton
Charged With: Manufacture Schedule VI (Marijuana) and Unlawful Drug Paraphernalia
Booked Into: Montgomery County Jail
Bond: $750
---
The marijuana plants had the potential to yield over $100,000 of high quality marijuana.
Photo Gallery