Topic: GPS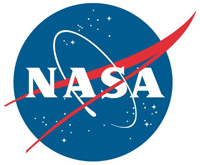 Greenbelt, MD – Space communications and navigation engineers at NASA are evaluating the navigation needs for the Artemis program, including identifying the precision navigation capabilities needed to establish the first sustained presence on the lunar surface.
"Artemis engages us to apply creative navigation solutions, choosing the right combination of capabilities for each mission," said Cheryl Gramling, associate chief for technology in the Mission Engineering and Systems Analysis Division at Goddard Space Flight Center in Greenbelt, Maryland.
«Read the rest of this article»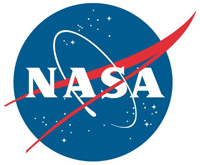 Pasadena, CA – More than halfway to the Red Planet, NASA's Perseverance Mars rover isn't just shuttling sophisticated science instruments and tubes to be filled with Earth-bound rock samples. It's carrying symbols, mottos, and objects that range from practical to playful – everything from meteorite fragments to chips carrying the names of 10.9 million people.
The "extras" are part of a tradition that harks back to the early space age and is now called "festooning" in NASA lingo.
«Read the rest of this article»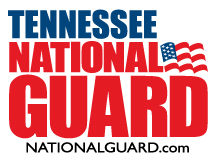 Nashville, TN – In the early morning hours of March 3rd, a storm system moved through the state of Tennessee which produced deadly tornadoes killing 24 people, damaging over 1,500 structures and leaving over 80,000 Tennesseans without power across four counties.
In Nashville, one of those tornadoes incapacitated one of four master sites that supports a statewide land mobile radio system, severely inhibiting public safety communications across the region for the first two days of the response effort.
«Read the rest of this article»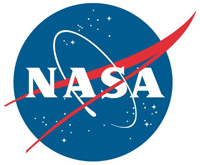 Pasadena, CA – As the time when NASA will begin sending humans back to the Moon draws closer, crewed trips to Mars are an enticing next step. But future space explorers will need new tools when traveling to such distant destinations.
The Deep Space Atomic Clock mission is testing a new navigation technology that could be used by both human and robotic explorers making their way around the Red Planet and other deep space destinations.
In less than a year of operations, the mission has passed its primary goal to become one of the most stable clocks to ever fly in space; it is now at least 10 times more stable than atomic clocks flown on GPS satellites.
«Read the rest of this article»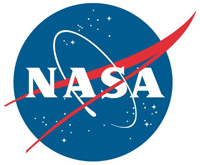 Greenbelt, MD – NASA says a new spacecraft is journeying to the Sun to snap the first pictures of the Sun's north and south poles.
Solar Orbiter, a collaboration between the European Space Agency, or ESA, and NASA, will have its first opportunity to launch from Cape Canaveral on February 7th, 2020, at 10:15pm CST.
Launching on a United Launch Alliance Atlas V rocket, the spacecraft will use Venus's and Earth's gravity to swing itself out of the ecliptic plane — the swath of space, roughly aligned with the Sun's equator, where all planets orbit.
«Read the rest of this article»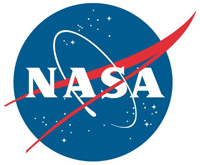 Greenbelt, MD – The 2019 Norway Campaign has come to an end with two of three missions being launched. The Cusp Heating Investigation, or CHI mission, was successfully launched December 10th — citizen scientists Hearts In The Ice, affiliated with the Aurorasaurus project, captured imagery of the launch from the ground in Svalbard.
The Investigation of Cusp Irregularities-5 or ICI-5 mission launched November 26th. After 17 launch attempts, the Cusp Region Experiment-2, or CREX-2, mission, was not able to get off the ground due to a combination of unacceptable weather conditions and a lack of science activity.
«Read the rest of this article»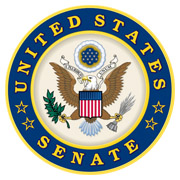 Washington, D.C. – Senators Marsha Blackburn (R-Tenn.), Marco Rubio (R-Fla.), Rick Scott (R-Fla), John Cornyn (R-Texas) and Tom Cotton (R-Ark.) wrote to Secretary of Transportation Elaine Chao and Federal Aviation Administrator Stephen Dickson to express concerns regarding the national security threats posed by Chinese drones.
"We…urge you to immediately restrict the use of this equipment and technology that has the potential to jeopardize the security of critical information and infrastructure gained through this and other FAA programs," the Senators write. "American taxpayer dollars should not fund state-controlled or state-owned firms that seek to undermine American national security and economic competitiveness."
«Read the rest of this article»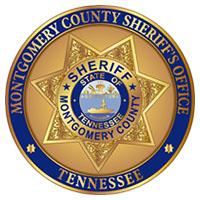 Montgomery County, TN – At approximately 9:53am, a Montgomery County Sheriff's Deputy, Sgt. Daniel Gagnon, conducted a traffic stop for a window tint violation, at Sango Road and Highway 76. During the stop, the suspect, Andrew Timmerman, was found to be in possession of Narcotics.
While being placed into custody, he began to fight Gagnon. After a struggle, the suspect was able to get away from Gagnon, jump in the marked patrol unit, and flee the scene.
«Read the rest of this article»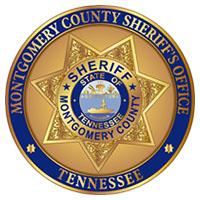 Clarksville, TN – At approximately 9:53am, a Montgomery County Sheriff's deputy was conducting a traffic stop at the intersection of Sango Drive and Sango Road.
The deputy and the man that was stopped began fighting and a foot pursuit ensued.
At 9:59am the man who was stopped, got into the deputy's vehicle and took off heading on Interstate 24 East.
The Tennessee Highway Patrol was called immediately helicopter back up.
«Read the rest of this article»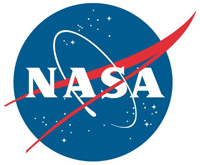 Washington, D.C. – Eight briefcase-size satellites flying in a row may be key to improving forecasts of a hurricane's wind speed – detecting whether it will make landfall as a Category 1 or a Category 5. NASA's Cyclone Global Navigation Satellite System (CYGNSS) fleet, launched in 2016, was designed to show whether the same GPS signals your phone uses for navigation can be used to measure winds deep within a hurricane or typhoon. The answer appears to be a resounding yes.
Weather forecasting models have gotten much better at predicting the future track of a hurricane or typhoon, but they haven't improved at predicting its maximum wind speed, which scientists call intensity.
«Read the rest of this article»