Topic: GPS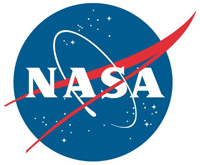 Washington, D.C. – Eight briefcase-size satellites flying in a row may be key to improving forecasts of a hurricane's wind speed – detecting whether it will make landfall as a Category 1 or a Category 5. NASA's Cyclone Global Navigation Satellite System (CYGNSS) fleet, launched in 2016, was designed to show whether the same GPS signals your phone uses for navigation can be used to measure winds deep within a hurricane or typhoon. The answer appears to be a resounding yes.
Weather forecasting models have gotten much better at predicting the future track of a hurricane or typhoon, but they haven't improved at predicting its maximum wind speed, which scientists call intensity.
«Read the rest of this article»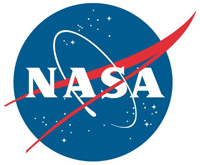 Washington, D.C. – Navigating to within three inches of your destination is made possible by algorithms and software developed by NASA. These power a NASA system that augments the raw navigation signals provided by the U.S. Air Force's GPS satellites to support airplane navigation around the world, direct emergency responders and, soon, guide self-driving cars.
The Air Force began launching global positioning satellites in 1978, and it continues to operate and maintain the satellite network to this day. But over the decades, NASA has played a critical role in improving the system we rely on in our daily lives.
«Read the rest of this article»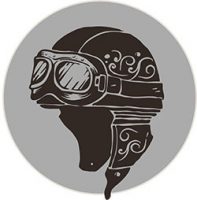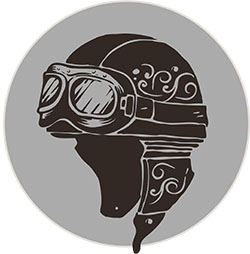 Clarksville, TN – I spent three days in Ouray, Colorado with my friends, Kim and Craig. Their hospitality was amazing! Their home is beautiful, and with mountains at the front door, and mountains from the back deck, I couldn't have been more blessed and fortunate.
We spent the days riding the mountains, visiting Silverton and Durango Colorado and all points in between. My only regret from my time in Ouray, is that i didn't get out to visit any of the locals, or take a walk downtown. I also didn't visit one of their famous "hot springs."
As I said before, this part of the country gives you MANY reasons to come back again, and again.
«Read the rest of this article»
Nashville, TN – State Farm® recently conducted an online survey and found that Americans who drive vehicles with Adaptive Cruise Control (ACC) or Lane Keeping Assist (LKA), both advanced driver assist features, admit to using their smart phones while driving at significantly higher rates than those without the latest tech.
«Read the rest of this article»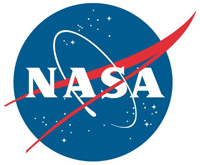 Pasadena, CA – NASA technology demonstrations have launched into space on a SpaceX Falcon Heavy Rocket. These missions will look at the space environment around Earth and how it affects us. This could one day could help NASA astronauts to Mars, and science missions,
The NASA missions – including the Deep Space Atomic Clock and two instruments from NASA'S Jet Propulsion Laboratory in Pasadena, California – lifted off at 11:30pm PDT (1:30am CDT) Tuesday from NASA's Kennedy Space Center in Florida, as part of the U.S. Department of Defense's Space Test Program-2 (STP-2) launch.
«Read the rest of this article»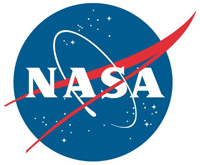 Pasadena, CA – NASA reports that SpaceX is now targeting 1:30am CDT, Tuesday June 25th, 2019, for the Falcon Heavy launch of the Department of Defense Space Test Program-2 to allow time for additional ground system checkouts—vehicle and payload continue to look good.
NASA TV live launch coverage will start 30 minutes before launch, at 1:00am: www.nasa.gov/nasalive
The SpaceX Falcon Heavy rocket will launch from Cape Canaveral, Florida, carrying new NASA technology.
«Read the rest of this article»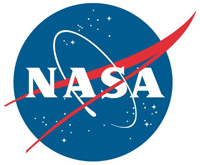 Pasadena, CA – In the future, spacecraft could safely and autonomously fly themselves to destinations like the Moon and Mars thanks to NASA navigators.
Navigators today tell a spacecraft where to go by calculating its position from Earth and sending the location data to space in a two-way relay system that can take anywhere from minutes to hours to deliver directions. This method of navigation means that no matter how far a mission travels through the solar system, our spacecraft are still tethered to the ground, waiting for commands from our planet.
«Read the rest of this article»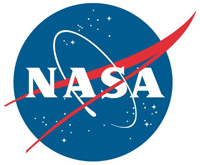 Greenbelt, MD – In June 2019, the NASA twin E-TBEx CubeSats — short for Enhanced Tandem Beacon Experiment — are scheduled to launch aboard the Department of Defense's Space Test Program-2 launch.
The launch includes a total of 24 satellites from government and research institutions.
They will launch aboard a SpaceX Falcon Heavy from historic Launch Complex 39A at NASA's Kennedy Space Center in Florida.
«Read the rest of this article»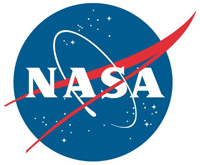 Pasadena, CA – On June 22nd, 2019, NASA will be sending a new technology to space that will change the way we navigate our spacecraft – even how we send astronauts to Mars and beyond.
Built by NASA's Jet Propulsion Laboratory in Pasadena, California, the Deep Space Atomic Clock is a technology demonstration that will help spacecraft navigate autonomously through deep space. No larger than a toaster oven, the instrument will be tested in Earth orbit for one year, with the goal of being ready for future missions to other worlds.
Here are five key facts to know about NASA's Deep Space Atomic Clock:
«Read the rest of this article»
NASA Headquarters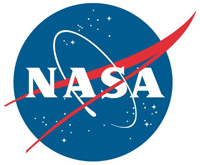 Washington, D.C. – A new kind of atomic clock, non-toxic propellant system and missions to characterize how space weather interferes with satellites and communication transmissions are one step closer to liftoff. With the second-ever SpaceX Falcon Heavy launch complete, these NASA technologies await the powerful rocket's next flight.
"We are pleased with the success of yesterday's Falcon Heavy launch and first-stage landings," said Acting Associate Administrator for NASA's Space Technology Mission Directorate Jim Reuter. "We have important technologies that are ready to fly, and this success helps put us on that path."
«Read the rest of this article»