Topic: Beau Skinner
Clarksville Police Department

Clarksville, TN – Clarksville Mayor Kim McMillan and Clarksville Police Chief Al Ansley promoted four officers to key leadership positions Thursday, August 30th, 2018 during a standing-room-only ceremony at Freedom Point.
"This is a great day for our City and the Clarksville Police Department," Mayor Kim McMillan said. "Each of these officers has been with the department for at least a decade, and it's a testament to our talent and training that these fine officers are moving up into senior leadership positions."
«Read the rest of this article»

Clarksville, TN – On Friday, April 18th, the Clarksville Police Department hosted a retirement and promotion ceremony. Chief Al Ansley presented Sergeant David Jones with a Certificate of Retirement and Sergeants Vanatta and Skinner with Promotion Certificates.
Congratulations to Sergeant David Jones on his retirement. He served faithfully and honorably for 16 years at the Clarksville Police Department. Sgt. Jones' experience and professionalism will be missed. Also, congratulations to Detective Nathan Vanatta and Officer Beau Skinner on their promotions to the rank of Sergeant.
«Read the rest of this article»

Clarksville, TN – In an effort to bring more attention to drivers that drink and drive, the Clarksville Police Department is consolidating and publishing the circumstances which lead to the DUI arrest. They are arrests, not convictions.
The week started off great and there were no DUIs from the 18th to the 23rd , then things went downhill. There were a total of 15 for the week.
«Read the rest of this article»
The men have been charged with Criminal Attempt to Commit Aggravated Burglary

Clarksville, TN – On January 14th, 2012, at 9:27pm, Clarksville Police Officers responded to a possible home invasion at 936 Kingsbury Drive.
When officers arrived, they found out that two men had came to the residence in an attempt to fight a 20 year old male that lived there. They tried to kick the back door in and were unsuccessful, so they went to the front door to try and make entry.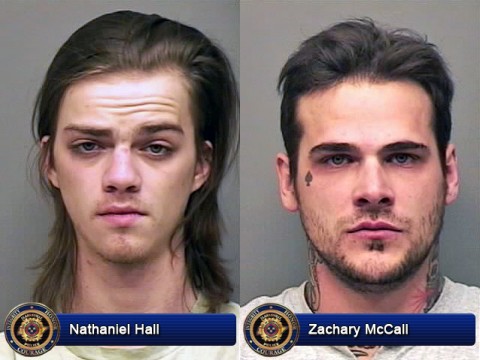 «Read the rest of this article»

Clarksville, TN – Officer Beau Skinner was selected by the Tennessee Association of Chiefs of Police as 2011 Officer of the Year for Middle Tennessee.  Officer Skinner was recognized for his heroic actions on the morning of January 25th, 2011, for entering a burning building and rescuing a woman and her two children.
He showed a complete disregard for his own personal safety and great  bravery in this dangerous situation.

Clarksville, TN – A routine traffic stop lead to the recovery of several stolen GPSs and MP3 players. Officer Beau Skinner stopped a vehicle driven by Wayne Ashby for taillights not working in the area of Highland Circle and Golf Club Lane. Officer Skinner knew that Ashby had warrants on file.
After Ashby was taken into custody, several GPSs, MP3s, some other equipment, drug paraphernalia and a crack rock were found inside of the vehicle.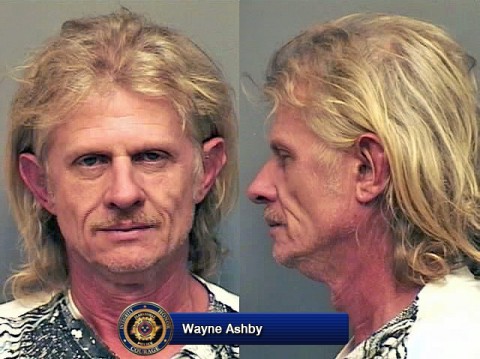 «Read the rest of this article»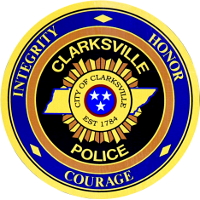 Clarksville, TN – The Clarksville Police Department held a special ceremony for the 2011 Law Enforcement Week recognizing the contribution and sacrifices made by our police officers in the line of duty. A total of five Clarksville Police Officers have died serving the public including Kermit L. Nipple, Kenneth L. Browning, Aaron Doug Glenn, David Scott, and Yamil Baez-Santiago, one K-9 also died in the line of duty. In addition Chief Ansley recognized several officers who during the last year went far beyond the call of duty.
«Read the rest of this article»
Clarksville, TN – Mayor Kim McMillan recognized Clarksville Police Officer Beau Skinner, U.S. Army Captain Graham Inman, and Cynthia Young  for their life-saving actions at 1032 Washington Street on January 25th, 2011. 
Officer Skinner and Pat Nowell, who accepted the certificate for Captain Inman (relocated to Fort Rucker) were presented with Mayor certificates at the February 3rd City Council Meeting. 
«Read the rest of this article»