Topic: Nathan Vanatta


Clarksville, TN – Montgomery County Sheriff's Deputy Kelly Potter was off duty and taking a friend to work early Sunday morning around 5:45am when he observed a suspicious silver car pulled over on the side of Highway 12. He then saw a young white male running from the Glenstone Springs neighborhood and across a field carrying a large black box.
The subject ran to the silver car, threw the item into the car, jumped in the passenger seat, and the car took off. Deputy Potter said he was able to get the license plate number and called 911 while following the car.
«Read the rest of this article»

Clarksville, TN – On Friday, April 18th, the Clarksville Police Department hosted a retirement and promotion ceremony. Chief Al Ansley presented Sergeant David Jones with a Certificate of Retirement and Sergeants Vanatta and Skinner with Promotion Certificates.
Congratulations to Sergeant David Jones on his retirement. He served faithfully and honorably for 16 years at the Clarksville Police Department. Sgt. Jones' experience and professionalism will be missed. Also, congratulations to Detective Nathan Vanatta and Officer Beau Skinner on their promotions to the rank of Sergeant.
«Read the rest of this article»

Clarksville, TN – The Clarksville Police Department is investigating two incidents that occurred on December 24th, 2013.
Around 11:00pm. a white male attempted to break into the Medicine Shoppe, at 1500 Madison Street, by breaking the glass, and after he was unsuccessful, he then robbed the pharmacy inside of Walgreens on Madison Street approximately 25 minutes later.
«Read the rest of this article»
Woman Robbed after She finished Washing her Car

Clarksville, TN – Around 4:40 pm today, a woman was robbed while at National Carwash, 2305 Madison Street.
A 57 year old woman had finished washing her vehicle at the carwash, when a man wearing a red bandana over his face approached her and demanded money. He made an indication as though he had a handgun but never displayed it. She attempted to walk away from the man but he followed echoing his demand for money. «Read the rest of this article»

Clarksville, TN – A man who plead guilty to two counts of Aggravated Burglary and awaiting sentencing, was released on his own recognizance is now back in jail for committing another Aggravated Burglary.
On June 6th, 2012, around 5:00pm, a 30 year old man was asleep in his residence at 2704 Ann Drive, when he heard  knocking on his door. He looked outside and did not see anyone. But, he heard a noise inside of his house.
«Read the rest of this article»

Clarksville, TN – On May 15th, around 7:30pm, Clarksville Police were dispatched to a call at Amadeus Drive in reference to an alarm salesman who claimed a homeowner had shot toward his feet. When officers arrived at 2169 Amadeus Drive, they could clearly see a divot in the front lawn caused by a discharged shotgun.
Detective Nathan Vanatta responded to the scene and initiated an investigation. He was told by the homeowner, Kenneth Spurlock, that the 20 year old salesman had been harassing the neighbors by trying to sell them products.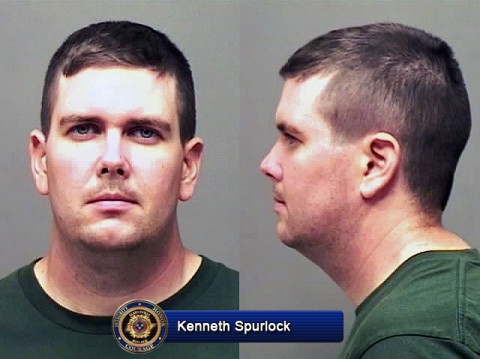 «Read the rest of this article»

Clarksville, TN – On December 20th, 2011, around noon, a 20 year old woman was doing laundry in her apartment complex when Fu Xin Huang, who lives in the same complex, grabbed and forced her into the bedroom of his apartment.
Once in the bedroom, he pulled out a handgun, fired one shot into the wall, laid the gun on the chair in the bedroom, grabbed the woman around the throat, and attempted to rape her. The victim was able to convince Huang to just talk to her for approximately one hour, at which time, she found an opportunity to escape and ran out of the apartment. «Read the rest of this article»
Man and K-9 worked in concert to locate and take a "Frequent Flier" vehicle burglar into custody.

Clarksville, TN – On November 30th, 2011, around 3:45pm, officers responded to the scene of a vehicle burglary that had just occurred in the parking lot of 1823 Madison Street.
A witness inside of a business saw a man open an unlocked car door and take items from the vehicle. When the witness went outside, the man saw her and took off running.
She got into a truck with a coworker of hers and tried to follow the suspect to see where he was running. She lost sight of him after he ran through some yards on Valley Road and Merritt Drive.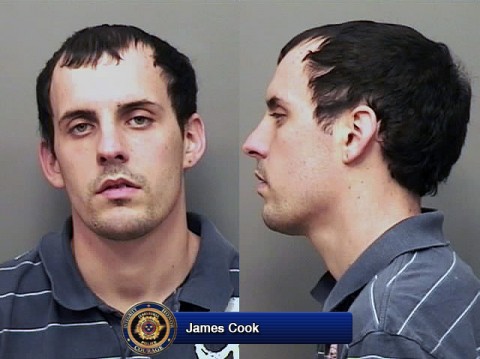 «Read the rest of this article»

Clarksville, TN – A routine traffic stop lead to the recovery of several stolen GPSs and MP3 players. Officer Beau Skinner stopped a vehicle driven by Wayne Ashby for taillights not working in the area of Highland Circle and Golf Club Lane. Officer Skinner knew that Ashby had warrants on file.
After Ashby was taken into custody, several GPSs, MP3s, some other equipment, drug paraphernalia and a crack rock were found inside of the vehicle.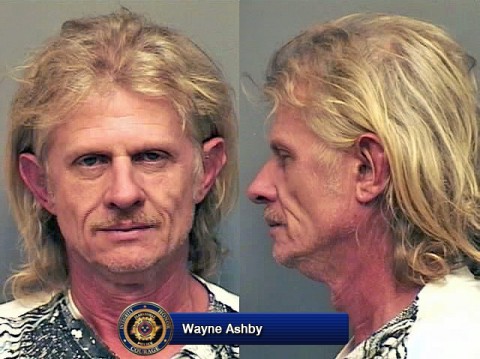 «Read the rest of this article»

Clarksville, TN – The Clarksville Police Department has charged another man in conjunction with the Walgreens robbery at 2109 Wilma Rudolph Blvd.  Casey Robert Degroot was developed as a suspect and admitted during an interview to driving Saunders to the Walgreens at Wilma Rudolph Blvd.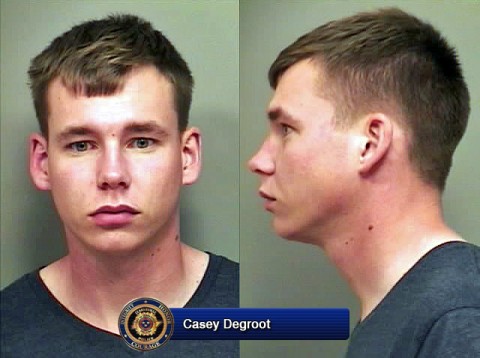 «Read the rest of this article»