Clarksville, TN – On May 15th, around 7:30pm, Clarksville Police were dispatched to a call at Amadeus Drive in reference to an alarm salesman who claimed a homeowner had shot toward his feet. When officers arrived at 2169 Amadeus Drive, they could clearly see a divot in the front lawn caused by a discharged shotgun.
Detective Nathan Vanatta responded to the scene and initiated an investigation. He was told by the homeowner, Kenneth Spurlock, that the 20 year old salesman had been harassing the neighbors by trying to sell them products.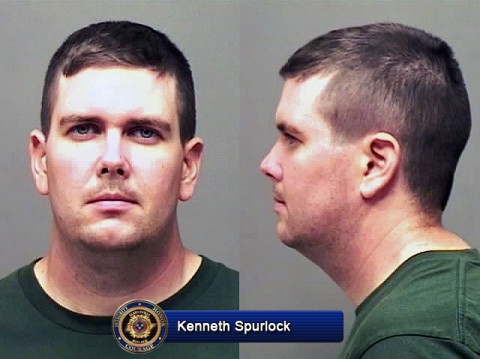 The investigation further revealed that when the salesman knocked on Spurlock's door, he answered the door with a shotgun in his hands and asked the 20 year old to leave his property. When he did not leave immediately, Spurlock fired one shot from the a .410 gauge shotgun into the ground within 7-10 feet of where the man was standing; it is a heavily populated neighborhood area.
According to the salesman, Spurlock told him if he didn't leave that he would fire another shot which made him fear for his personal safety.
Additionally, it was determined the salesman did have a permit issued for being able solicit.
Kenneth Spurlock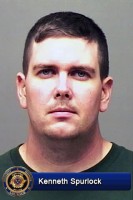 Name: Kenneth Andrew Spurlock (W/M)
DOB: 10/6/84
Given Address: 2169 Amadeus Drive, Clarksville, TN
Arresting Officer: Sunisa Bridgeforth
Charged With: Aggravated Assault and Reckless Endangerment
Booked Into: Montgomery County Jail
Bond: $10,000.