Written by Spc. Richard Daniels Jr.
1st Brigade Combat Team, 101st Airborne Division (AA) Public Affairs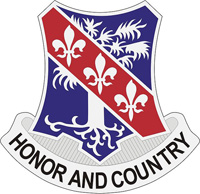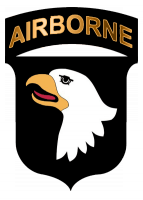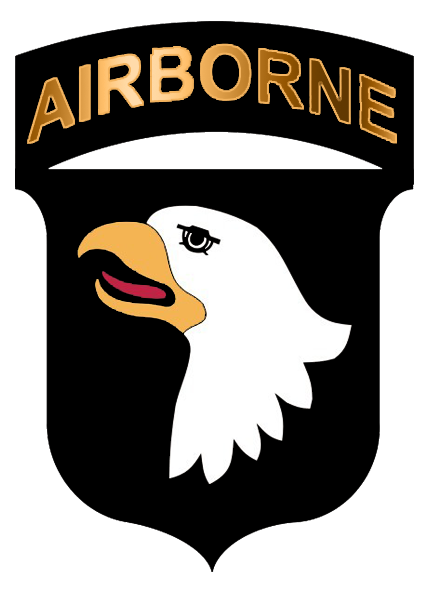 Fort Campbell, KY – Thursday marked 101st Airborne Division's Safety Stand-down Day where soldiers sat through classes on the important steps to stay safe just before their Labor Day weekend.
However, the 1st Brigade Combat Team celebrated this day with a unique experience. Aside from teaching soldiers about importance of suicide prevention training, fire arm safety, privately owned vehicle safety awareness and motor cycle safety, they heavily stressed the issue of drunk driving.
When we first heard about safety day and the key topic was going to be vehicle safety, we thought about ways we could improve upon that, said Capt. Joyce Louden, a provost martial with Headquarters and Headquarters Company.
"'What can we do to make this more interesting,'" said Louden. "'What can we do to make this more tangible, more real?' PowerPoint is one thing, but in order to have a different experience – maybe try to reach some people we haven't reached before and prevent incidents over this upcoming four-day weekend – we wanted to do a drunk drive in terms of go carts and drunk goggles and that kind of thing."
Louden spoke with the Directorate of Emergency Services liaison on Fort Campbell and described what she would like. The liaison offered her the Simulated Impaired Driving Experience, or SIDNE.
Each battalion sent five to ten soldiers to participate in the SIDNE course. The purpose was for the soldiers to experience driving impaired while still sober then share their experiences with their battalion.
"We have a go-cart that's set up for drivers to show them the effects of alcohol and being impaired while they're driving," said police Lt. Raymond Lepper, a provost martial with the Directorate of Emergency Services. "They will drive through the course we have designated and at random times we switch from normal operation mode to impaired mode. They will lose control of the vehicle to simulate driving under the influence. That's what our main focus is, to show to soldiers what it is to be driving while you're impaired."
Soldiers had to travel the course twice. The first was for familiarization. The second time, either Lepper, or one of his assistants would, randomly press a button on their hand-held device, leaving the driver with little or no control.
"It was weird, I felt like everything was over compensating," said Pvt. Brian Menhennet, a satellite operator with Company C, 1st Special Troops Battalion. "I turned the wheel left and the cart was going right. Even when it turned left it felt like it was going too far left. It wouldn't stop; it wouldn't stop on a dime. It was definitely interesting to feel that reaction. In a real life situation, that would definitely pull me out of my atmosphere."
Menhennet explained he supported the course. He stressed that more soldiers should be involved so they get a better understanding of the dangers of driving impaired.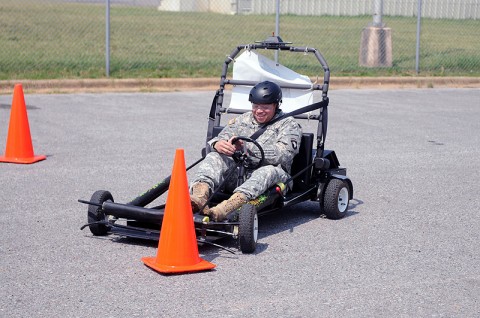 "[Driving under the influence] is a preventable incident," said Louden. "The Army puts a lot of effort into making sure there is a taxi fund and making sure that the chain of command numbers are distributed. If they find themselves far from home with their vehicle, and drunk or impaired in some way, they know that they can call home or call their chain of command or just catch a cab back and it will be taken care of. "Even with all those things in place, we have an unacceptable number of DUIs and drunken incidents within the brigade," said Louden.
Louden continued to state that 1st BCT had six DUI's during the month of August.
"It's on par with the other units. We are average; however, we should be above average and have lower numbers," she said.
More than 40 soldiers participated in the SIDNE course, and after completion, many shared their past experiences with Lepper and Louden.
"I think the soldiers received the training effect," said Lepper. "It was hot out here but they listened and paid attention. The soldiers were seeing their senior leaders out here doing it [too] so it's a good thing."
Since the brigade arrived home back in April, they have had 17 DUIs; most ending their Army career.
"When you're drunk already, you have confidence you can do anything," said Menhennet. "Most people don't think about that when they go [onto] the road. There are tons of people who do it. They're already drunk so they don't know the effects of it. Being sober and going through a course like this on a machine that totally takes control of your driving ability it's definitely opens a lot of eyes."
One after one, 1st BCT soldiers tried their hand at the course. Louden explained each left with a better understanding and went back to their respective battalions.
Every brigade should schedule a time to do this, every soldier should experience SIDNE, said Menhennet.