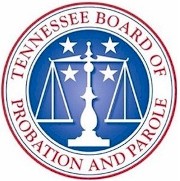 Nashville, TN – The Board of Probation and Parole's officers are again enforcing Halloween and fall festival restrictions against sex offenders under the agency's supervision. Each sex offender has signed a letter acknowledging that they are prohibited from participating in Halloween activities.
BOPP Chairman Charles Traughber said, "The safety of Tennessee's communities is the top job for our staff all year long. But each year, we inform sex offenders under our supervision that Halloween and fall festival activities are inappropriate for them. The offenders also sign a letter acknowledging they understand and will comply with these restrictions."
The letters advise sex offenders that:
They cannot answer the door to trick or treaters on Halloween.
They cannot pass out candy.
Their homes cannot be decorated for Halloween, either inside or outside.
They cannot host Halloween parties at their homes.
They cannot go to haunted houses, corn mazes, hay rides or any other seasonal activity.
They cannot be at any function where children are gathered, including private residences.
They cannot give any Halloween treats to children.
They cannot wear costumes.
They cannot take any child trick or treating.
BOPP probation and parole officers are enforcing the restrictions throughout the season. BOPP Field Services Director Gary Tullock said, "Officers are making additional visits, both announced and unannounced, to verify that sex offenders are in compliance with these restrictions. On many visits, probation and parole officers will be accompanied by local law enforcement officers for added emphasis on the importance of complying with these restrictions."
About the Board of Probation and Parole
The Board of Probation and Parole (www.tn.gov/bopp/) is an independent seven-member board whose members are appointed by the Governor.  The Board is charged with the responsibility of deciding which eligible felony offenders will be granted parole and released from incarceration to community-based supervision.  Along with the supervision of those granted parole, the Board is also responsible for supervising felony offenders who are placed on probation by criminal courts.