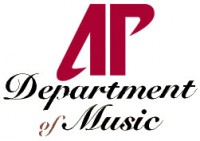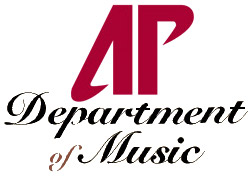 Clarksville, TN – Austin Peay State University's Percussion Ensemble held their 26th annual Halloween Concert on Friday. The sell out performances featured Music department students and faculty dressed in costumes while performing on a ghoulishly decorated stage.
"It's a big party," said Dr David Steinquest, "It is a fun musical event too. It's not 'Saw VII' or anything like that. It's not ugly, scary or gruesome. It's very family friendly." Steinquest served as primary conductor, and was backed up on the podium by Greg Wolynec and John Schnettler.
"The theme for this year was magic, and included several highly recognizable numbers such as like the The Sorcerer's Apprentice,from Fantasia, Gustav Holst's The Planets, an original interpretation of Mozart's Queen of the Night, from his opera The Magic Flute played using plastic "boom whacker" tubes.  One of my favorite moments was when the lovely Desirée Dolan serenaded the crowd with her amazing vocal abilities.
The concert helps to raise money to support The Loaves and Fishes Soup Kitchen. If you decide to go next year, get your tickets as soon as they go on sale, the tickets go fast.
Video
Photo Gallery
About Bill Larson
Bill Larson is  is politically and socially active in the community. Bill is a member of the Friends of Dunbar Cave.

You can reach him via telephone at 931-249-0043 or via the email address below.
Sections
Arts and Leisure
Topics
APSU, APSU Department of Music, APSU Percussion Ensemble, Austin Peay State University, David Steinquest, Greg Wolynec, John Schnettler, Loaves and Fishes Soup Kitchen