APSU Sports Information: Austin Peay Basketball

Bowling Green, OH – Despite shooting better than 50 percent from the field for the first time this season, Austin Peay State University could not overcome turnover and free-throw shooting problems as it fell to Bowling Green, 82-72, Monday night, in College Basketball Experience action played at the Stroh Center.
The Governors are now 0-2 in the CBE and 0-4 for the first time since 1993-94. Bowling Green is now 2-1. APSU will play George Washington, 4:00pm, CT, Tuesday in more CBE play, with Bowling Green to follow against Detroit.
«Read the rest of this article»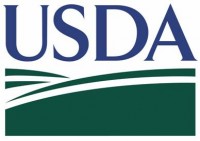 Washington, D.C. – Learn the basics of cooking turkey safely this Thanksgiving.
Every facet of getting a turkey from the store to the dinner table is included in this Consumer Guide, from buying fresh vs. frozen, safe thawing methods, stuffing, roasting, storing leftover turkey and reheating the leftovers.
«Read the rest of this article»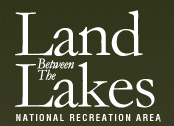 Golden Pond, KY – Looking for a fun, family holiday outing?  Come explore the customs and celebrations of the holiday season with the Golden Pond Planetarium at Land Between The Lakes (LBL) National Recreation Area.
The Golden Pond Planetarium offers shows Wednesday-Sunday, November 25th – December 23rd. 'Tis the Season and Christmas Story look at the seasonal, religious, and cultural rituals from around the world, and how the stars and planets have played an important role in these celebrations throughout history. «Read the rest of this article»
Austin Peay Lady Govs at Louisville
Tuesday, November 22nd, 2011 | Tipoff: 11:00am (CST)
Location: Louisville, KY | Arena: KFC Yum! Center (22,000)

Clarksville, TN – Austin Peay returns to action following an eight-day break with a formidable task at hand when it travels to nationally-ranked Louisville for a 11:00am (CT), Tuesday contest.
It is the second-game of the Lady Govs current four-game road trip, which they opened with a three-point win at Lipscomb, November 14th. Louisville will be playing its fourth game in a seven-day stretch and its second-consecutive home game after defeating Xavier by a 62-44 margin, Sunday.
«Read the rest of this article»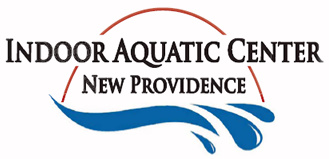 Clarksville, TN – The City of Clarksville Parks and Recreation Department invites kids and parents to enjoy the Indoor Aquatic Center at New Providence, located at 166 Cunningham Lane, during the Clarksville-Montgomery County School System's holiday breaks!
This Wednesday, November 23rd, the indoor swimming facility will be having its weekly "Wibit Wednesday" featuring "The Aqua Run" floating obstacle course. Cost of admission is just $3.00 per person, plus a $2.00 wristband for all day Wibit access.
«Read the rest of this article»
Washington, D.C. – The winter holidays are nearly here! Some of us are ready for the festivities, but many of us are still planning and shopping for decorations and gifts and organizing holiday gatherings. We want to enjoy the fun and spirit of the season, but we don't want to spend too much money or use too many resources in the process. And most of all, we want to enjoy quality time with those we love.
The good news is that we can participate in all these holiday activities and still manage to conserve resources. In doing so, we also protect our environment and protecting our environment can safeguard our health now and in the future.
«Read the rest of this article»
With each passing day, things are changing in Clarksville.  One of the best things about our community has been the rich history of family owned businesses.  A couple of them have closed this year and it makes me sad.
Swift Cleaners closed earlier in the year due to the changing trends of society and lack of business.  With locations on Crossland Avenue and Wilma Rudolph Boulevard, Swift Cleaners had been a Clarksville mainstay.
My family had a rich history in the cleaning business as my late grand father John Johnson owned the Clarksville Laundry.  At the time, it was one of the biggest businesses in town, and Johnson was a pillar of the community. «Read the rest of this article»
Market Commentary by Scott J. Brown, Ph.D., Chief Economist
The economic data reports were mostly stronger than expected, consistent with moderate growth in the near term. Retail sales rose more than the consensus forecast in October. Industrial production picked up, partly reflecting an increase in mining, but automobile production improved. Residential construction numbers were mixed, but suggested a modest uptrend in single-family activity (still at very low levels). As expected, the October inflation reports reflected lower energy prices. Core inflation was mild.
Tensions continued to heat up in Europe, with increased calls for the European Central Bank to step in as the lender of last resort. However, the ECB continues to reject that role. Borrowing costs for Italy, Spain, and France rose, but fell back a bit at the end of the week, as Greece and Italy made some progress in addressing their budget situations. «Read the rest of this article»
Fort Campbell, KY – It is that time of year again! Operation Homefront Tennessee and Kentucky Chapter is preparing to help Military Families in need during the upcoming holiday season through their Holiday House. And you can help!
Holiday House is working to raise $10,000 in donations this season. We are 30% there, but need YOU to help us reach our goal and beyond! Your donation can be personal or corporate; in any amount.
«Read the rest of this article»

Clarksville, TN – A traffic stop on a bicycle with a light law violation leads to the arrest of a man for theft. On November 20th, 2011, around 8:30pm, Officer Dominic Sacco stopped Bernard Thomas Nelson, a man well known to law enforcement, in the area of North Second for a light law violation.
During the stop, Nelson was found in possession of previously reported stolen property. The property taken was from two different victims and reported as being taken, November 12th, 2011, from a church located on Franklin Street. The amount of property taken was valued over $500.00.
«Read the rest of this article»