APSU Sports Information: Austin Peay Basketball

Bowling Green, OH – Despite shooting better than 50 percent from the field for the first time this season, Austin Peay State University could not overcome turnover and free-throw shooting problems as it fell to Bowling Green, 82-72, Monday night, in College Basketball Experience action played at the Stroh Center.
The Governors are now 0-2 in the CBE and 0-4 for the first time since 1993-94. Bowling Green is now 2-1. APSU will play George Washington, 4:00pm, CT, Tuesday in more CBE play, with Bowling Green to follow against Detroit.
Austin Peay came into the contest shooting below 40 percent on the season—in fact, not even shooting 40 percent in the previous three games. But Monday night saw the Govs shoot 50.9 percent (27 of 54) but that was offset by horrific free-throw shooting (14 of 27) and 19 turnovers. In addition to that, the Govs permitted up 15 offensive rebounds, 10 in the first half that led to 13 second-chance points.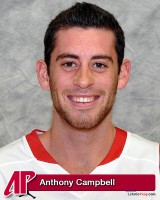 Austin Peay dominated action early in the first half, building an eight-point lead, 16-8, and still led by seven, 25-18, with 9:35 remaining in the half. But that is when things began to unravel. Four second-chance Bowling Green buckets plus a pair of Dee Brown three pointers gave the Falcons, 32-31 lead with 3:57 left in the half.
A microcosm of the Govs' half easily could have been summed up with the period's final bucket. With APSU trailing 40-35, the Governors held for the last shot but a lazy Govs pass directed to forward Anthony Campbell was picked off by Scott Thomas, who dunked it with 2.0 seconds left in the half. APSU, instead of possibly being down by three points entering intermission, trailed by seven, 42-35.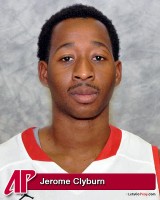 The Govs reversed their fortunes to open the second half, scoring the first eight points. After the Falcons broke that string, Jerome Clyburn made a three pointer to give APSU a 46-44 lead. But Bowling Green came right back to score the next five points to take a three-point advantage, 49-46.
Govs' junior forward Anthony Campbell then converted a conventional three-point play to tie the game at 49 all. That would be the last time the game would be tied. After Jerome Clyburn scored on a layup with 8:19 left to make it a 59-57 game, the Falcons reeled off the next seven points while the Govs committed a turnover and missed the front end of a one-and-one. A game that had been within their grasp just seconds before now was out of reach.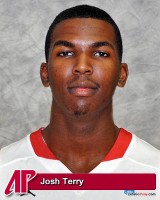 Clyburn collected his first doubled-digit contest since the opener with 17 points plus four assists. Josh Terry made it four straight double-figure scoring games with 16 points while Edwardsville, IL, connection of Anthony Campbell and Will Triggs added 10 points.
It was Campbell's first double-figure scoring game in nearly a year. Triggs, meanwhile, achieved his second career double-doubled as he led all rebounders with 10.
Bowling Green's A'ustin Clahoun led all scorers with 19 points while Brown added 17.
The Copies in Flash APSU Player of the Game was Jerome Clyburn.
Box Score
Austin Peay vs Bowling Green
11/21/11 7:30pm at Bowling Green, OH (Stroh Center)
Austin Peay 72
 
 
 
Total
3-point
 
Rebounds
##
Player
p
fgm-fga
fgm-fga
ftm-fta
off-def
tot
pf
tp
a
to
blk
stl
min

10

TRIGGS, Will

f

3-7

0-0

4-9

2-8

10

1

10

4

2

0

1

33

20

BAKER, Melvin

f

2-5

0-1

0-1

1-3

4

2

4

1

5

3

0

21

23

TERRY, Josh

f

7-10

0-0

2-5

3-2

5

2

16

2

2

0

3

29

01

CLYBURN, Jerome

g

6-9

2-3

3-5

1-0

1

5

17

4

3

0

0

34

12

EDMONDSON, TyShwan

g

4-11

1-3

0-0

1-5

6

3

9

2

3

1

0

30

15

FREEMAN, Chris

–

1-1

0-0

2-4

0-4

4

0

4

1

0

1

0

16

22

LAWRENCE, Herdie

–

0-0

0-0

2-2

0-0

0

1

2

0

2

0

0

7

25

CAMPBELL, Anthony

–

4-7

1-3

1-1

1-2

3

2

10

0

0

0

0

15

32

BLAKE, Justin

–

0-2

0-2

0-0

0-0

0

0

0

0

0

0

0

5

33

HASSE, Matt

–

0-1

0-0

0-0

0-1

1

3

0

0

2

0

1

10

TM

TEAM

–

–

–

–

1-1

2

–

–

–

–

–

–

–

 

Totals…………..

–

27-53

4-12

14-27

10-26

36

19

72

14

19

5

5

200

 

50.9%

33.3%

51.9%

 
Team summary:
 
FG
3FG
FT
 
1st Half:
 

14-26

3-6

4-6

 

53.8%

50.0%

66.7%

 
2nd Half:
 

13-27

1-6

10-21

 

48.1%

16.7%

47.6%
Bowling Green 82
 
 
 
Total
3-point
 
Rebounds
##
Player
p
fgm-fga
fgm-fga
ftm-fta
off-def
tot
pf
tp
a
to
blk
stl
min

10

THOMAS, Scott

f

5-12

0-1

1-1

2-5

7

2

11

2

3

0

3

32

15

CALHOUN, A'uston

f

8-18

1-1

2-3

1-6

7

2

19

1

3

1

2

33

35

BLACK, Cameron

c

2-2

0-0

0-0

2-4

6

3

4

1

0

0

0

17

01

CRAWFORD, Jordon

g

2-6

0-2

3-4

0-0

0

3

7

7

3

0

1

25

22

BROWN, Dee

g

6-13

3-4

2-4

2-1

3

1

17

2

2

0

1

29

02

HENDERSON, Anthony

–

2-2

2-2

0-0

0-0

0

0

6

0

0

0

0

8

03

KRAUS, Luke

–

1-4

1-2

0-0

1-2

3

1

3

1

0

0

0

16

12

ERGER, James

–

0-1

0-0

0-0

0-1

1

1

0

0

0

0

0

6

20

CLARKE, Jehvon

–

0-0

0-0

0-0

0-0

0

1

0

0

0

0

0

3

21

ORR, Chauncey

–

1-2

1-1

2-2

1-0

1

0

5

1

0

1

0

8

23

SEALEY, Craig

–

1-4

0-0

0-0

1-1

2

5

2

0

2

0

0

9

32

OGLESBY, Torian

–

4-5

0-0

0-0

5-1

6

1

8

0

0

0

1

14

TM

TEAM

–

–

–

–

0-3

3

–

–

–

1

–

–

–

 

Totals…………..

–

32-69

8-13

10-14

15-24

39

20

82

15

14

2

8

200

 

46.4%

61.5%

71.4%

 
Team summary:
 
FG
3FG
FT
 
1st Half:
 

17-36

5-9

3-5

 

47.2%

55.6%

60.0%

 
2nd Half:
 

15-33

3-4

7-9

 

45.5%

75.0%

77.8%
| | | | | |
| --- | --- | --- | --- | --- |
| Score by Periods | 1st | 2nd | Total |   |
| Austin Peay | 35 | 37 | 72 | Record: (0-4) |
| Bowling Green | 42 | 40 | 82 | Record: (2-1) |
Officials: Lamont Simpson, D.J. Carstensen, Todd Williams
Technical fouls: Austin Peay-None. Bowling Green-None.
Attendance: 1513
PROGRESSIVE CBE CLASSIC
BOWLING GREEN SUBREGIONAL ROUND
GAME 2