Austin Peay Governors vs. Murray State | Jan. 7th, 2012 | Tipoff: 7:00pm
Winfield Dunn Center/Dave Aaron Arena | Clarksville, TN | Telecast: ESPNU

Clarksville, TN – It has been a dream season for Murray State so far. The Racers are off to a 15-0 start, including a 3-0 Ohio Valley Conference mark, under first-year head coach Steve Prohm. The Racers were expected to be good, but no one could have seen this coming.
Murray State is one of just four remaining unbeatens in the nation and are ranked No. 19 in this week's Associated Press poll as they face the Austin Peay Governors, 7:00pm, Saturday in a renewal of the OVC's best rivalry to be telecast by ESPNU.
Murray State is ranked 20th nationally in field-goal percentage (48.8 percent), including fifth in three-point shooting (43.9 percent) and 11th in free-throw shooting (75.8 percent). Defensively, they are allowing under 60 points (59.5 ppg) while averaging 9.3 steals per contest.
In other words, the Racers perform on both ends of the floor. Junior guard Isaiah Canaan, a leading early candidate for OVC Player of the Year, leads the way at 17.6 ppg while Donte Poole, who moved into the starting lineup this season, is at 13.3 ppg and forward Ivan Aska is at 12.6 ppg. However, the senior Aska broke a knuckle last week against Eastern Illinois and didn't play Wednesday against Eastern Kentucky.
Austin Peay, meanwhile, continues to seek answers. The Governors led late against both Eastern Kentucky and Morehead State, only to watch the respective games slip away down the stretch.
The good news is the Governors showed improvement defensively in both contests, holding both Eastern Kentucky and Morehead State to less than 70 points. The bad news was the Governors struggled offensively in both games. Shooting (41.7 percent against Eastern Kentucky and 40.4 percent versus Morehead State) continues to be a recurring problem. The Govs also committed inopportune turnovers.
Josh Terry scored a season-high 24 points against Morehead State while Melvin Baker added 17. However, no other Gov reached double figures during the contest.
Governors Pardon
This is Austin Peay's 80th season of basketball.
Dave Loos, APSU's all-time winningest basketball coach, also is the OVC's all-time wins leader with 354 victories. He also has 436 career coaching wins.
The Dave Aaron Arena playing floor was named Dave Loos Court, Summer 2007. Loos is believed to be one of only three current Division I men's coaches who are coaching on courts that bear their respective names–Duke's Mike Krzyzewski and Syracuse's Jim Boeheim–are the other two. Valparaiso's Homer Drew, who retired after the 2010-11 season, had the floor named after him last season.
Since 1993-94, Austin Peay has finished no worse than fifth in the OVC standings.
Austin Peay has reached at least the OVC tournament semifinals in 13 of the last 17 years.
Austin Peay has made 27 straight appearances in the OVC tournament.
What You Should Know
The Series: This is the 115th meeting between the two OVC rivals, Austin Peay and Murray State, with the Governors trailing, 73-41. The two teams split last year's two meetings, the Govs winning, 66-64, in Murray to snap the Racers' 25-game homewinning streak. However, the Racers turned the tables in Clarksville by claiming a 67-58 verdict. APSU owns a 12-11 lead in the series since 2000-01.
Deeper Meanings
What A Win Would Mean: The Govs would gain their fourth 2011-12 victory. They would improve to 4-12. It would make the Govs 1-0 in January. It would make the Govs 1-0 in the 2012 portion of the schedule. It would be APSU's first OVC home win and third overall home victory this season. It would allow the Govs to improve their OVC mark to 1-2..it would be APSU's 42nd victory in the series. It would improve Dave Loos to 20-28 all-time against Murray State. It would make Loos 1-0 against Murray State coach Steve Prohm. It would be Loos' 437th career coaching victory and his 354th APSU win.
What A Loss Would Mean: The Govs would fall to 3-13 on the season. They would slip to 0-3 in the OVC for the first time since 1992-93 season. The Govs would fall to 2-3 at home this season. It would drop APSU to 41-74 all-time in the series. It would be head coach Dave Loos' 356th career loss and 303rd Austin Peay defeat.
No Fast Start
When Austin Peay lost to Eastern Kentucky and Morehead State last weekend it was the first time since the 1997-98 season APSU has opened OVC play at 0-2.
Scoring Woes
In its current threegame  losing streak, the Governors are averaging just 65.3 points per game offensively. Austin Peay is averaging just 67.9 points per game on the season, having been held below 70 points on eight different occasions.
Getting Defensive
Lost in the Govs scoring problems has been their improved defense. Over the weekend, APSU limited Eastern Kentucky and Morehead State to a combined 42.5 percent shooting and 67.5 points per contest.
Board-Um
Although the Govs saw their streak of out-rebounding the opposition end at three when Morehead State held a 34-30 advantage,  Saturday, the Govs have had a recent impressive board performance. In the last four contests, APSU held a 36.0-to-32.5 rebounding advantage. That included a 43-28 advantage against Eastern Kentucky.
Terry Towel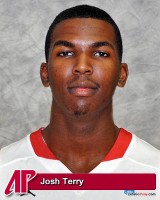 Senior forward Josh Terry averaged 19.5 ppg in two contests last weekend, including 24 points at Morehead State. That 24 points, which included a career-best 12 free throws made, was the second most in his career and third 20-point outing this season. He also had seven rebounds for a second straight game.
Two nights earlier, Terry snapped a two-game single-digit scoring streak with 15 points against Eastern Kentucky on 7-of-15 floor shooting. He also had a gamehigh five assists, matching his career high.
Whey They Are Free
After shooting a season-low 45.5 percent (10 of 22) from the free throw line against Belmont, December 21st, the Govs bounced back to shoot a combined 74.4 percent from the freethrow line last weekend against Eastern Kentucky and Morehead State, including 76.9 percent (20 of 26) against the Eagles, Saturday.
Arc Fault
In the OVC-opening weekend, Austin Peay connected on a total of five three pointers, including a 2-for-12 effort against Morehead State. Over the last three games, the Govs had connected on just 10 three pointers, 8 coming from senior guard TyShwan Edmondson. As a result, the Governors remained unranked in NCAA statistics for field-goal percentage as it requires a minimum of five  three-point makes per game. The Govs are averaging just 4.0 three-pointers per game.
Line-Up Shuffle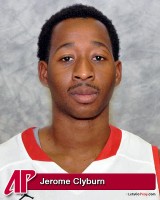 Looking for answers to its recent struggles, Austin Peay used different lineups numbers eight and nine during the OVC opening weekend at Eastern Kentucky.
At EKU, the Govs started Jerome Clyburn and TyShwan Edmondson in the backcourt, with Josh Terry and Melvin Baker at forward along with John Fraley at center. APSU used seven different lineups for the entire 2010-11 season.
Starting Block
With Austin Peay utilizing nine different starting lineups this season only senior forward/guard Josh Terry has started all 15 games this season.
Campbell On Mend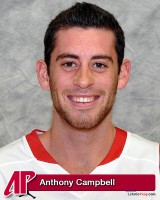 Junior forward Anthony Campbell will return to campus to continue his rehab after undergoing surgery last Thursday for a torn anterior cruciate ligament in his left knee along with tears in his medial and lateral menisci. Campbell, who missed much of the 2010-11 season with a torn ACL in his left knee, suffered the same ACL tear this fall.
Then against Arkansas State, December 5th, he suffered tears in the medial and lateral menisci. Campbell was a second-team All-OVC selection in 2009-10 and was preseason All-OVC in the last two seasons.
Ty-Dyed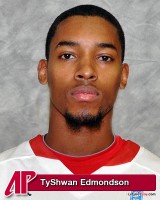 When senior guard TyShwan Edmondson scored 18 points, December 29th, against Eastern Kentucky it marked the fourth straight game the senior had scored 18 or more points. That came after three straight single-digit scoring performances.
Edmondson averaged 21.3 ppg over that four-game span, shooting 51 percent from the floor. Edmondson, however, was held to only seven points at Morehead State.
Technically Speaking
Senior forward Melvin Baker saw his streak of eight straight double-figure scoring games end at Eastern Kentucky when he finished with six points. Baker, who was 2-of-8 from the floor on the night, picked up a technical foul with 8:21 left in the game and was not re-inserted into the lineup by head coach Dave Loos. Baker did have eight rebounds, three assists and two blocked shots in 26 minutes of play.
Baker bounced back last Saturday with 17 points on 7-of-13 shooting, six rebounds and two blocked shots against Morehead State. He and Josh Terry were the only two Govs to reach double figures against the Eagles.
Benched Bench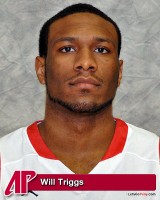 With TyShwan Edmondson back in the starting lineup against Eastern Kentucky, the Govs' bench production noticeably slipped. APSU received just 11 points from its reserves on just two-of-eight shooting.
Against Morehead State, APSU reserves scored 12 points as forward Will Triggs scored seven of them, including a three-for-three game from the floor.
Not So Frail Work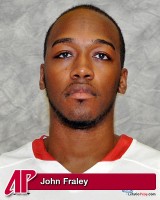 When John Fraley recorded 14 rebounds against Eastern Kentucky it tied for the center's second most single-game rebounds during his four-year career.
It also was the most rebounds by a Gov since he had 18 against Tennessee State, February 13th, 2010.
Double-Double
When John Fraley scored 15 points and grabbed 14 rebounds versus Eastern Kentucky, December 29th, it was his first double-double this season and his career's 13th.
Defending The Arc
Eastern Kentucky entered the December 29th game averaging 7.2 three pointers made per contest. The Govs held the Colonels to just five three pointers in 24 attempts, a paltry 20.8 percent.
Turnover Troubles
For a second straight game Austin Peay was charged with 17 turnovers in its loss to Eastern Kentucky. After committing six turnovers in the first half, the Govs almost doubled that figure in the second half, with four coming in the final 2:29 of the game.
Assisted Living
When Austin Peay was credited with 15 assists against Eastern Kentucky, 11 of the 15 came from the forward positions. Forward/guard Josh Terry led the way with five while Will Triggs and Melvin Baker each had three.
Tickets for Saturday's Game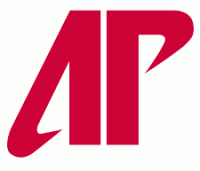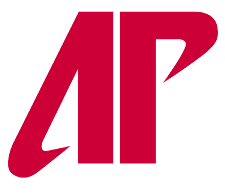 All reserve seating has been sold. General admission tickets will go on sale 1:30pm, Saturday, for $10.00 per ticket. No general admission tickets will be sold in advance of game day.
The women's game starts at 3:00pm, with the men's contest tipping off at 7:05pm.
Next Game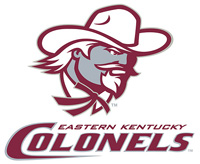 Two weeks later, Govs and Colonels to hook up for second time One thing for sure, Austin Peay's basketball team will not need to be reminded of what happen in the OVC opener at Eastern Kentucky. It should be fresh on their minds–the Govs had an OVC-opening win within their grasp–a late 10-point lead with four minutes left to only watch EKU end the contest on a 17-5 run.
In fact, the Govs committed four turnovers in the final 2:29 to aid the Colonels comeback. EKU, 3-1 in the OVC, proved it was for real against Murray State by trailing by only three in Murray with less two minutes left. Guard Jaron Jones had 23 points against the Racers.