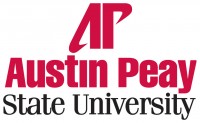 Clarksville, TN – An Austin Peay State University geography professor will discuss her field work in Uganda last summer as part of the next Provost Lecture Series session at APSU.
Dr. Christine Mathenge, associate professor of geography, will speak at 3:00pm, Thursday, February 23rd in the Morgan University Center, Room 303. The event is free and open to the public.
The title of her talk is "HIV/AIDS and patterns on the landscape."
Mathenge said her research stems from whether the literature on the HIV/AIDS pandemic contributes to perceptions of devastation, dramatic change in society, extreme cases of economic hardship and transformed societies.
"I wondered whether this was true of all societies around that world, and whether the impacts were evident in all aspects of life," she said. "In addition, I wondered whether there were obvious ways of measuring such impact and drawing links to observable patterns on the landscape. So I set out to research whether resilient cultural processes such as community-specific land tenure procedures were good indicators of the described transformation."
Mathenge came to APSU in 2008. Her major research interests are land tenure issues, food security issues in Africa, natural resource management and development issues in less developed countries and landscape studies. Mathenge was a research fellow for the African Center for Technology Studies, focusing on natural resource management issues in East Africa.
Other sessions in the Provost Lecture Series also are planned for the academic year. All sessions are from 3:00pm-4:30pm in the MUC, Room 303 (unless noted otherwise) and include the following:
March 1st: Dr. Robert Shelton, associate professor of chemistry
March 15th, MUC 307: Dr. Allyn Smith, associate professor of physics
March 22nd: Dr. Sharon Mabry, professor of music
March 29th: Dr. Cameron Sutt, assistant professor of history
April 5th: Mark DeYoung, assistant professor of art
April 12th: Dr. Tim Winters, professor of English
April 19th, MUC 103: Dr. Jeffrey Wood, professor of music
The Provost Lecture Series seeks to foster a spirit of intellectual and scholarly inquiry among faculty, staff and students. The program will be used as a platform for APSU faculty members who are recent recipients of provost summer grants, who have been awarded faculty development leaves and who have engaged in recent scholarly inquiry during sabbatical leaves.
APSU faculty members with recent research of acclaim also will be given a platform within this series. In addition, other faculty members of local or widespread renown will be invited to lecture within this series.
For more information about the Provost Lecture Series, call Dr. Brian Johnson, assistant vice president of academic affairs at APSU, at 931.221.7992 or email him at .