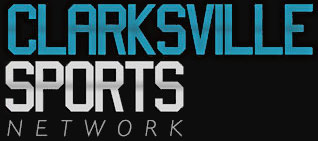 Clarksville, TN – Clarksville High School Boy's Basketball will face Wilson Central at 7:00pm tonight for the Region 5-AAA Championship Game at Northeast High School.
It's almost a no brainer that everyone playing in a championship game wants to win it.
For either Clarksville High (21-10), the No. 3 team out of District 10-AAA, or Wilson Central (24-5), the No. 3 team out of 9-AAA, a win would mean they would host a Sectional game at home Monday and that's usually considered the easiest route to the State Tournament.
If Clarksville High beats Wilson Central, it will host the game as the Region 5-AAA winners against the Region 6-AAA runner up, either Brentwood or Hunters Lane. A loss and the Wildcats would travel to the home of the Region 6-AAA winner, either Brentwood or Hunters Lane.
It's just not the path Clarksville High took last year in getting to the State Tournament and the eventual 61-57 loss to White Station in the first round. Clarksville High lost to West Creek in last year's 5-AAA final, but then went on to beat Nashville Overton 62-58 in the 2011 Sectionals before losing to White Station.
"Last year was a big surprise," CHS coach Ted Young said.  "We have a big board in our gym and one of the honors we can put up is getting to the 'Sweet 16'. We didn't get anything during the regular season, which is probably my fault, because I don't get as energized during the regular season like I do during the postseason and the team feels it. So when we start watching the first flims around the District and  Region Tournaments, they know something is up. So we get to put a number up, because of us being in the 'Sweet 16'. If you look at the TSSAA Web site, you'll see that 16 teams are left and these boys are one of those teams. I love them."
The two teams have a few common opponents and they are mostly all 9-AAA teams.
Clarksville High played and beat Hendersonville twice, once in the regular season and in the 5-AAA quarterfinals this past Saturday. The Wildcats played Mt. Juliet twice and split those meetings, losing once in the regular season in the championship game of the Father Ryan Tournament and beating the Bears 63-45 in the 5-AAA semifinals Tuesday. Clarksville High also lost to Beech in the first game of the regular season.
Wilson Central has two wins over Hendersonville, is 2-1 against Mt. Juliet and 2-1 against Beech. The latest win over Beech came on Tuesday.
The lone 10-AAA foe both teams faced was Dickson County. CHS split with Dickson County during the regular season.  Wilson Central beat Dickson County in the 5-AAA quarters.