Clarksville, TN – The weekly Clarksville Parks and Recreation Department Recreation Report provides Clarksvillians with a glimpse at the activities and events that are available from the Parks and Recreation Department for them to enjoy together as a family.
This weeks highlights include:
Let's hear it for the Girls
Baseball, Blastball®, Softball & T-ball Youth Recreation Leagues
Stroller Time
Water Fitness Instructor Course
Movies in the Park
Let's hear it for the Girls
Women's Health Specialists will be at the Kleeman Community Center, Wednesday, March 21st from noon to 6:00pm, to empower women to take charge of their lives. Join them as they share ways woman can make health a #1 priority. Marathon Chiropractic will provide free health screenings and Lindsey Wilson College will share ways to live stress free. For more information, call 931.645.7476.
Baseball, Blastball®, Softball & T-ball Youth Recreation Leagues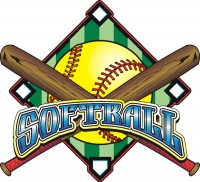 You can register your child online at recpro.cityofclarksville.com, at any of our community centers or at the Main office now through March 30th for our Youth Recreation Leagues. The baseball, softball, and t-ball league is open to youth ages 5 to 14.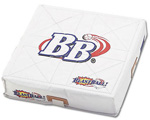 Once again, for the 3 to 4 year olds, we will be offering Blastball®. This fun alternative to traditional t-ball uses a "honking" base to entertain younger players- adding excitement to the game. It concentrates on developing a child's running, hitting, catching, fielding, and throwing skills.
Your child's birth certificate is required at registration. All games are played at Heritage Park Baseball Fields. The cost to play in any of the youth recreation leagues is $35.00 per child and includes team shirt & hat.
Stroller Time

Stroller Time kicks off Tuesday, April 10th at the Clarksville Greenway located at 1101 Pollard Road. This program provides an opportunity for mothers and children to socialize as well as exercise as they stroll down the Clarksville Greenway.
Stroller Time will take place from 9:00am to 10:00am on Tuesdays and Thursdays. Participants will meet at the Pollard Road Trailhead. Cost is $30.00 for the entire 6-week program. Registration is required and can be completed online at recpro.cityofclarksville.com or at the Parks & Recreation Main Office.
Water Fitness Instructor Course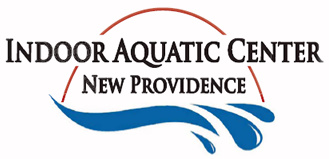 The Indoor Aquatic Center will hold The National Certification Course for Water Fitness Instructors, Saturday, April 21st from 9:30am to 4:00pm. The course is open to any person ages 16 and up who has an interest in being a water fitness instructor. An advanced course will be held the same day for those who have a minimum of three years experience and at least 150 hours.
Movies in the Park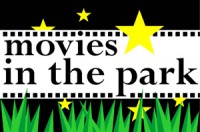 This year's schedule has just been announced! Join us for the kick off of Movies in the Park on Saturday, May 5th, at Heritage Park soccer fields for the viewing of "Hugo". Come early to save your spot and check out "move before the movies" before the movie begins at dusk. Be sure to bring your picnic blankets and lawn chairs. Concessions also will be available.
Admission to the movie is free.
Date
Movie Name
May 5th
HUGO (PG)
May 18th
Moneyball (PG-13)
June 2nd
Tangled (PG)
June 16th
Chronicles of Narnia – The Lion, the Witch, and the
Wardrobe (PG)
July 7th
A League of Their Own (PG)
July 21st
People's Choice
August 4th
Ratatouille (G)
August 18th
Inception (PG-13)
September 1st
80's Double Feature The Princess Bride(PG) &
The Goonies (PG)
September 15th
The Hunger Games (PG-13)