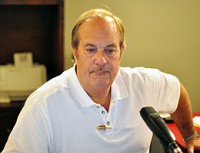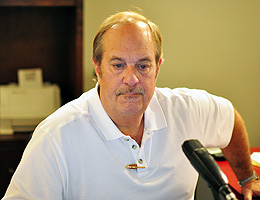 Clarksville, TN – The current debate over who's responsible for selecting the new Planning Director is another prime example of Clarksville politics at work.  It seems that we're destined for this type of debate regardless of who's in the Mayor's office.  Both of them.
( Feel free to insert your favorite consolidated government argument here).
I've come to accept the fact that we're just not EVER happy with who is running the City of Clarksville or Montgomery County.
What's funny is that when the candidate is running for office we're all just "giddy" with excitement over that candidate.  Then when he or she takes office, it doesn't take long for the honeymoon to end.  We're pretty selfish about our politics.
The Planning Commission has operated a certain way since it was created.  Right or wrong.  Now, led my Montgomery County Mayor Carolyn Bowers, things are going to change.  What's wrong with that?  Happens all the time.
Whoever is in office was elected to run their respective offices to the best of their ability.  To do what's best for our community, then, come election time, we the people will decide if they've done a good job or not.  Isn't that fair?  Wouldn't every mayor want the same opportunity?  Wouldn't you want the opportunity to prove yourself without the prejudice of your politics?  Would it be fair for your boss to fire you, or suspend you just because of your suspected intentions?
Personally, I don't lose any sleep over the Clarksville-Montgomery County Regional Planning Commission.  Most people feel the same way.  But for some reason, "somebody's up to something."
What I'm getting real tired of is the way good, hard working, well intentioned citizens are being treated for their service to their community.  First, the conflict of interest debate that is being used "selectively" to remove some people from their service.
What a joke.
How about the Clarksville Charter Revision volunteers a couple of years ago.  While we currently "hail" the current make-up of that commission, the citizen volunteers who worked tirelessly on that charter the first time were cast aside as an afterthought.  Treated like trash in front of the Tennessee State Legislature.
Embarrassing.
Now, the chairman of the Regional Planning Commission is being "skewered" because he's former mayor Johnny Piper's best friend, and was appointed to the commission by Piper.  Let's be honest.  We know what's going on here.
Mike Harrison has nothing to gain by standing up for the planning commission.  He could just roll over and play dead.  He's not that kind of guy.  He believes in the system.  Regardless of how he got there, or by who.  We expect him and anyone in that position to stand up for the citizens and do what' right.  I admire "Glover."
But I also want our mayors to do the right thing. To do a good job. To keep the personalities out of the politics.
I know.  Dreamland.