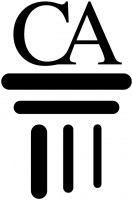 Clarksville, TN – Clarksville Academy, a Pre-K through 12th grade private college preparatory school is excited to announce Brett Bauer as Wide Receivers Coach and Chris Southerland as Defensive Back Coach and Special Teams Coordinator for Clarksville Academy's Football program.

Bauer will also take over as School wide Strength and Conditioning Coach. Head football coach Todd Hood, announced Monday, that Bauer and Southerland would join the Clarksville Academy family.  Bauer joins CA after enjoying great success as Kenwood High School's Head Coach.

Hood said of the announcement, "I couldn't be more pleased with the newest additions to our coaching staff.  Bauer has run a top rate program at Kenwood and he will bring such experience and dedication to our program.  Southerland will bring a dedication and love for the game like no other."

Bauer started coaching at the University of Nebraska-Kearney. There he spent six years as the Assistant Football Coach and the Head Strength Coach. He went on to coach at Spring Hill High School in Springhill, TN. Eight years ago he came to Kenwood High to be their head coach. While at Kenwood, his team was in the playoffs twice.

He also oversaw the implementation of a new computerized strength training program for both girls and boys sports.  He also led the upgrade of their strength room.

One of his most fond coaching memories is coaching Ricky Lumpkin a Mr. Football Tennessee lineman who went on to play at the University of Kentucky and is now with the Arizona Cardinals in the NFL.

Bauer is married to Angela Couch Bauer of Clarksville and has one son Garrett who will be in 8th grade at CA next fall.

Bauer said of his move, "I am excited and honored to be joining Coach Hood, the staff and students at Clarksville Academy. I look forward to continuing to build upon the solid education and athletics that Clarksville Academy is known for."

Chris Southerland joins Clarksville Academy after having served as Special Teams Coordinator at Springfield High School. Southerland is a Clarksville native who played high school ball under the leadership of Hood and Jim Snider.

He has seen success as a JV coach and coached the Northwest High JV team to win the championship in 2006 and the Springfield High JV team to win the championship in 2010.  He was also Assistant Coach on the 2008 State Runner-Up Christian County High School team.

"I am excited to join the excellent program Coach Hood has in place at Clarksville Academy.  I've watched CA football all my life and am proud to be a part of this program.", Southerland said.

For more information on Clarksville Academy and it's athletic programs visit, www.clarksvilleacademy.com.



Sections
Sports
Topics
Arizona Cardinals, Brett Bauer, Chris Southerland, Christian County High School, Clarksville Academy, Clarksville TN, Kenwood High School, National Football League, NFL, Ricky Lumpkin, Springfield High School, Springhill TN, Todd Hood, University of Kentucky, University of Nebraska-Kearney