Topic: Christian County High School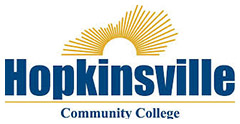 Hopkinsville, KY – The Rotary Club of Hopkinsville has extended the Rotary Scholars deadline to July 15th, 2020 for incoming Hopkinsville Community College (HCC) students who graduated for a Christian County high school this year.
Almost 350 local high school graduates from the class of 2020 are eligible to receive a tuition-free associate degree from HCC through the Rotary Scholars Program.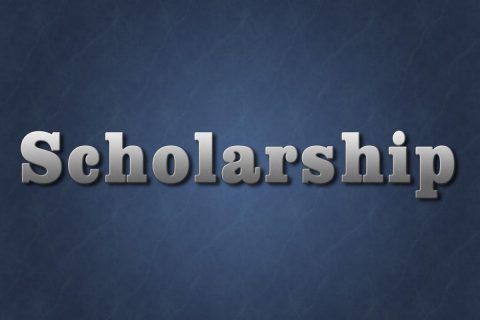 «Read the rest of this article»
Clarksville, TN – On Monday, July 8th, 2019, Austin Peay State University (APSU) baseball head coach Travis Janssen announced Grayson Crawford, who served as a volunteer assistant last season, has been hired as the Governors pitching coach.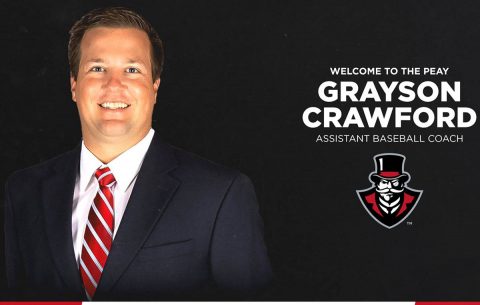 «Read the rest of this article»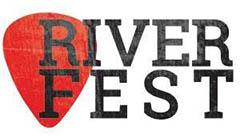 Clarksville, TN – Hundreds came out for the annual Riverfest Juried Art Show at Wilma Rudolph Event Center Thursday night, the official beginning of Clarksville's Riverfest 2018, one of Clarksville's most anticipated events.
Artists of all ages, working in many mediums, were invited to submit their work. Multiple categories allowed for a wide variety of creative expression, and at 6:15pm, this year's awards winners were announced.
«Read the rest of this article»
Planters Bank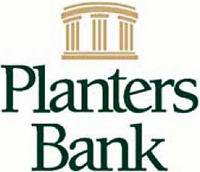 Hopkinsville, KY – Planters Bank and its Board of Directors are pleased to announce two promotions: Kelley Workman has been named President of Planters Bank and Leigh Durden has been named Chief Credit Officer.
Prior to her recent appointment as President of Planters Bank, Kelley Workman served as Executive Vice President and Chief Credit Officer of Planters Bank. A native of Hopkinsville and a graduate of Christian County High School, Kelley graduated from the University of Kentucky with a B.B.A. in Finance and Marketing as well as the Graduate School of Banking of the South at LSU.
«Read the rest of this article»
APSU Sports Information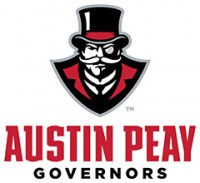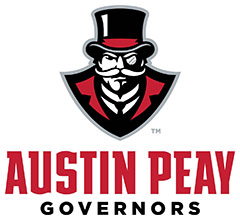 Clarksville, TN – Four Austin Peay State University athletic legends were enshrined in the APSU Athletics Hall of Fame, Saturday, during a breakfast ceremony in the Dunn Center front lobby.
Chelsea Harris, the greatest women's golfer in program history; Drake Reed, an all-time great who conquered the OVC during one of the most dominant eras of APSU basketball; and Ron Sebree, a vaunted lineman for the 1977 Ohio Valley Conference football team, were inducted along with the late Tom Lincoln, a star on the hardwood and the gridiron in the late 1940s, who was this year's Honors category recipient.
They became the 115th, 116th, 117th and 118th members of the APSU Athletic Hall of Fame.
«Read the rest of this article»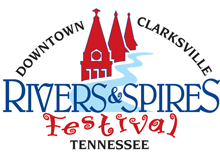 Clarksville, TN – The 2016 Rivers and Spires Festival shattered previous attendance records, bringing over 49,000 people into downtown Clarksville over the April 14th-16th weekend. This year's event was the largest Rivers and Spires to date with the 2010 Festival previously holding the record at 42,073 when the Charlie Daniels Band performed.
"The Festival definitely did what it was supposed to do; bring people downtown, promote the community and offer free family entertainment for all ages. We are very pleased with how the event went this year," said Theresa Harrington, Executive Director of Visit Clarksville.
«Read the rest of this article»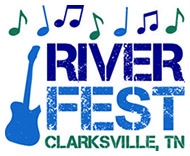 Clarksville, TN – The City of Clarksville and Miller Lite kicked off Riverfest on a new night this year with the Riverfest Art Experience.
The Riverfest Art Experience was held on Thursday, September 10th at the Wilma Rudolph Event Center at Liberty Park and included an Art Show, Film Festival, Food Truck Rally, and performance by Temptations Legacy group, Serieux.
«Read the rest of this article»
Clarksville, TN – After hundreds of artists had their works of art on display at two locations in downtown Clarksville, then judged by artist Mary Addison Hackett, winners were awarded at Clarksville Riverfest's Tour d'Art Receptions held Thursday, September 4th and Friday, September 5th, 2014.
Over $2,500 in prizes were awarded.
The competition included five categories: Photography & Digital Images, Sculpture, Painting, Mixed Media/Collage, and Drawing. Monetary awards are given to first through third place in each category (for each division) and a Best of Show Award.
«Read the rest of this article»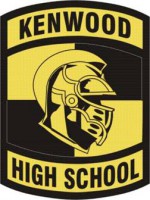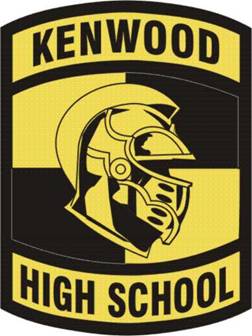 Clarksville, TN – Kenwood High School's football team put together a late scoring drive, August 16th night at the Boarder Wars Football Jamboree, to defeat Christian County (KY) High School, 7-0, while host school West Creek High School played to a 0-0 draw versus Christian County.
In the other two match-ups in the jamboree, Madisonville-North Hopkins defeated Northwest High School 7-0, while also defeating Montgomery Central High School, 28-0.
With a little over six minutes left in their two-quarter scrimmage, Kenwood would start what would be their game-winning drive on their own three-yard line following a great kick by the Christian County punter – pinning the Knights deep in their own territory.
«Read the rest of this article»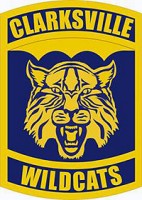 Clarksville, TN – Clarksville High School's baseball team scored two runs in the bottom of the seventh inning, April 11th, to rally past Station Camp High School in Day 2 of the William Workman Tournament for a 7-6 victory.
The Wildcats (17-3) led the Bison 5-1 heading into the top of the sixth inning, but Station Camp would take advantage of some CHS errors to score five runs against Wildcats starter Brady Cook to take a 6-5 lead.
But Clarksville High dug in and came up against Bison relief pitcher Jamie Haefele to score twice in its final at bat for the victory.
«Read the rest of this article»