Clarksville, TN – On April 29th, 2012, Clarksville Police were called to Victory Road for a  vehicle crash. When officers arrived they found a 22 year old man inside of a Subaru Impreza who was deceased.
The deceased man's name is Taylor Hotzoglou, 22, of Clarksville, TN. The investigation is ongoing, the area has been canvassed, and interviews have been conducted. There is no new additional information to provide.
For more on the story, see: Clarksville Police are Investigating the Death of a Man found inside of a Car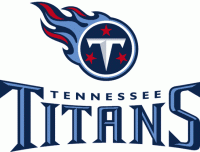 Nashville, TN – The Tennessee Titans announced that they have agreed to terms with the following undrafted free-agents:
WR Devin Aguilar (Washington), TE Brandon Barden (Vanderbilt), T George Bias (Stephen F. Austin), TE/LS Beau Brinkley (Missouri), G Chandler Burden (Kentucky), WR Chase Deadder (Sacramento State), DT DaJohn Harris (Southern California), WR LaQuinton Evans (Southern University), S Christian Scott (Texas), QB Nick Stephens (Tarleton State), C William Vlachos (Alabama), LB Alex Watkins (Alabama), RB Darryl Whiting (Fordham), CB Gary Wilburn (Connecticut), WR Derrick Woods (Cincinnati).
Additionally, the Titans signed P/K Will Batson from North Alabama, who was undrafted in the 2011 NFL Draft.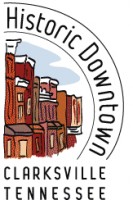 Clarksville, TN – You are invited to join the Downtown Clarksville Association on May 3rd from 5:00pm to 8:00pm to celebrate local artists.
Participating merchants include: Hodgepodge, The Framemaker, Fleur de Lis, Rogate's Boutique, Ingredients and more!
Visit with artists, Anna Heron, Rhonda Taylor, Melanie Davis, Jo Violette and others. «Read the rest of this article»
Monday, April 30th, 2012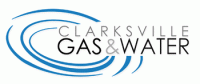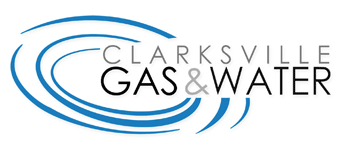 Clarksville, TN – Clarksville Gas and Water has closed Paradise Hill Road from Richardson Street to Greenfield Drive until 3:30pm while construction crews install natural gas valves.
Traffic will be detoured to Richardson Street and Greenfield Drive.
Austin Peay State University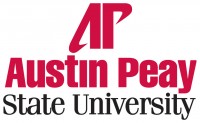 Clarksville, TN – On Tuesdays throughout the spring, a group of eager youngsters and their parents have crowded into the Children's Library of the Clarksville-Montgomery County Public Library for an afternoon of free creative arts activities.
They were taking advantage of the new Children's Arts Interaction Program, hosted by Austin Peay State University music and art faculty members and students. The program, which is open to all preschool and early elementary aged children, comes to an end this Tuesday, May 1st, at 4:30pm. «Read the rest of this article»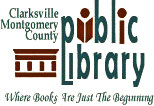 Clarksville, TN – If you are a reader and haven't discovered the Friends of the Library Book Sale, you don't know what you're missing. Imagine hundreds of books at bargain prices all in one room and you have a hint at what goes on.
The sale is held twice a year—and last Saturday was the Spring sale. It takes place at the Clarksville-Montgomery County Public Library (350 Pageant Lane) in a trio of rooms just to the right of the entry to the library door.
«Read the rest of this article»
Austin Peay State University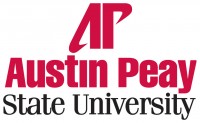 Clarksville, TN – Andrew Shepard-Smith, director of Grants and Sponsored Research at Austin Peay State University, has had a book published, titled "Education Department General Administrative Regulations: A Condensed Guide for Program Managers and Project Directors."
The book was released in April 2012. «Read the rest of this article»
Offerings from Burger King and McDonald's Disappoint for Nutrition

Yonkers, NY – Egg sandwiches that are tasty and nutritious are hard to come by in most fast-food chains. Consumer Reports tried egg sandwiches from Burger King, Dunkin' Donuts, McDonald's, Starbucks, and Subway—and deemed Subway's Egg White and Cheese on Mornin' Flatbread most tasty. «Read the rest of this article»
Written by Whitney Clavin
NASA's Jet Propulsion Laboratory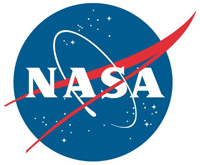 Pasadena, CA – Images from NASA's Wide-field Infrared Survey Explorer (WISE) reveal an old star in the throes of a fiery outburst, spraying the cosmos with dust. The findings offer a rare, real-time look at the process by which stars like our sun seed the universe with building blocks for other stars, planets and even life.
The star, catalogued as WISE J180956.27-330500.2, was discovered in images taken during the WISE survey in 2010, the most detailed infrared survey to date of the entire celestial sky. It stood out from other objects because it glowed brightly with infrared light. When compared to images taken more than 20 years ago, astronomers found the star was 100 times brighter.
«Read the rest of this article»
APSU Sports: Austin Peay Softball

Clarksville, TN – Two first-inning home runs, including a grand slam by Kayla Davidson, powered Austin Peay's softball team to a 5-3 Ohio Valley Conference victory against Jacksonville State, Sunday, at Cheryl Holt Field.
«Read the rest of this article»