Austin Peay State University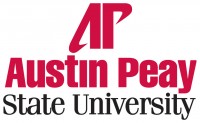 Clarksville, TN – Andrew Shepard-Smith, director of Grants and Sponsored Research at Austin Peay State University, has had a book published, titled "Education Department General Administrative Regulations: A Condensed Guide for Program Managers and Project Directors."
The book was released in April 2012.
"The purpose of this publication is to provide a more manageable and easy-to-read grant handbook for U.S. Department of Education awardees," Shepard-Smith said. "The full administrative regulations are very lengthy, making it awkward and time consuming to access information. This publication aims to make it easier for project directors to locate key information for their program."
Title 34 of the U.S. Code of Federal Regulations is composed of 14 parts that govern the general operation and administration of grants awarded by the U.S. Department of Education. It is these parts that make up what is known as the Education Department General Administrative Regulations, or EDGAR.
Those purchasing the book will be able to access more quickly and easily federal regulations related to such topics as unauthorized grant activities, conflicts of interest, patents, copyrights, financial reporting, record retention and cost transfers. The book also contains sections titled Protection of Human Subjects, and Family Educational Rights and Privacy.
While the book may primarily be used by colleges and university project directors, many others will benefit from it, including hospitals, nonprofit organizations, faith-based organizations, states, local governments, libraries and researchers.
Shepard-Smith plans to release a second edition when the federal regulations are updated—an edition that also will include an electronic version for portable devices.