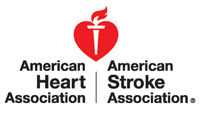 Nashville, TN – The American Stroke Association today kicked off a national hip hop stroke video competition for 10- to 15-year-olds to broaden public awareness about stroke.

The free competition at www.strokeassociation.org/hiphopcontest will engage and educate youth on stroke while igniting their creative use of visual arts.

Stroke is the No. 4 cause of death and a leading cause of severe, long-term disability in America. Yet, only 2 percent of those recently surveyed consider stroke the leading health issue and only 7 percent worry about stroke, according to the American Stroke Association, a division of the American Heart Association. The rate of stroke is also increasing sharply among children and young adults.

Integrating hip hop music with stroke education helps kids learn, retain and share stroke information with their parents and grandparents, according to research presented at the American Heart Association/American Stroke Association International Stroke Conference in February.

Kids can submit a video at www.strokeassociation.org/hiphopcontest as an individual or group before September 21st, 2012. Each video must include the American Stroke Association's hip hop song and a parent or grandparent, and demonstrate artistic ability and originality. The song was written for the American Heart Association/American Stroke Association by Atlanta-based Osiris South Records, LLC.

All videos will be posted on www.strokeassociation.org/hiphopcontest where the public can vote for their favorite.

The 10 videos with the most votes will advance to the semifinals. Hip hop professionals — including actor and TV personality Terrence J. from BET's 106 & Park and Cheryl "Salt" James from the 1980s group Salt-n-Pepa — will select the winning video.

The grand-prize winner will meet Terrence J.

"This video project is special to me, because stroke hits close to home," said Terrence J., also a cast member of the movie Think Like A Man. "These hip hop stroke videos will educate the next generation on being healthy and will encourage all people to learn about stroke in homes, schools and youth organizations across the country."

There's another reason for making this competition a family affair: Sibling history can help determine stroke risk, according to findings in the April American Heart Association journal Circulation: Cardiovascular Genetics. If your brother or sister has a stroke, you're at least 60 percent more likely to have one, according to the study. You're 94 percent more likely to have a stroke at age 55 or younger if your sibling's stroke occurred at 55 or younger.

To enter the video competition, visit www.strokeassociation.org/hiphopcontest. To learn more about stroke, visit strokeassociation.org/AmericanStrokeMonth.



Sections
News
Topics
American Heart Association, BET, Cardiovascular, Children, hip hop, Nashville TN, Stroke, Video