Topic: Children

Nashville, TN – As the state moves into the new year, nearly 1,200 more Tennessee children are celebrating with their adoptive mothers and fathers instead of remaining in foster care.
It's a celebration of the love, support, and commitment of their adoptive families — and a testament to the dedication of the DCS network of staff, providers, partners, and volunteers who helped make these adoptions happen.
«Read the rest of this article»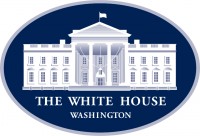 Washington, D.C. – Over the last couple of weeks, I have had time to reflect on many things personal to me. One of the most honorable and important roles I have ever undertaken has been serving you, the American people, as the First Lady of this country.
When I thought about where I wanted to put my time and efforts, there was no hesitation. BE BEST has one simple purpose—to help children. It serves to provide the tools children need to prepare them for their futures.
«Read the rest of this article»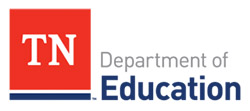 Nashville, TN – The Tennessee Department of Education has released a toolkit on child wellbeing checks to help ensure the needs of children are being met during and after extended periods away from school and to empower local communities to support child wellbeing.
«Read the rest of this article»

Silver Spring, MD – The U.S. Food and Drug Administration (FDA) has approved Tivicay (dolutegravir) tablets and Tivicay PD (dolutegravir) tablets for suspension to treat HIV-1 infection in pediatric patients at least four weeks old and weighing at least 3 kg (6.61 pounds) in combination with other antiretroviral treatments.
«Read the rest of this article»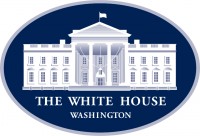 Washington, D.C. – During this difficult time in the world, First Lady Melania Trump recorded a special message for America's children—many of whom are separated from school, friends, and extended family right now.
"I encourage you to read books, continue to learn, help with chores, and share some laughter with your family," she said.
«Read the rest of this article»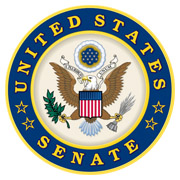 Washington, D.C. – Today, Senator Marsha Blackburn (R-Tenn.) told TikTok it must put an end to Chinese-linked efforts to collect data from American children in a letter to Alex Zhu of TikTok Inc. Senator Blackburn leads the Senate Judiciary Committee's Tech Task Force.
"TikTok is China's best detective—surreptitiously collecting and sharing user data, tracking American tweens and teenagers, and manipulating children's online purchases," Senator Blackburn writes in the letter.
«Read the rest of this article»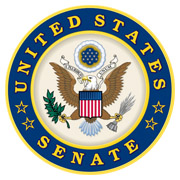 Washington, D.C. – Senators Marsha Blackburn (R-Tenn.) and Richard Blumenthal (D-Conn.) wrote today to Senate appropriators to request increased funding for missing and exploited children programs in the appropriations bill currently before Congress.
The letter follows a recent report finding that over 45 million online images and videos were flagged as child sexual abuse last year, and that images are increasing exponentially in number, becoming more extreme, and featuring increasingly younger victims.
«Read the rest of this article»

Nashville, TN – The Tennessee Department of Human Services (TDHS) is receiving recognition for new requirements designed to promote good health in state licensed child care agencies.
The National Resource Center (NRC) for Health and Safety in Child Care and Early Education cited those changes in a report https://nrckids.org/files/Final.ASHW.2018.Report_8.19.19.pdf ranking Tennessee's regulations as the most supportive of obesity prevention in the country. This is the first time Tennessee has topped the NRC's annual report and it marks a substantial improvement from the state's previous 39th ranking.
«Read the rest of this article»
One of 29 States Nationwide to Show Progress in Child Poverty Rate According to New Data Snapshot from the Annie E. Casey Foundation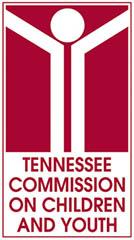 Nashville, TN – The percentage of Tennessee children living in areas of concentrated poverty fell 7% between 2013 and 2017, according to "Children Living in High Poverty, Low-Opportunity Neighborhoods," a new KIDS COUNT® data snapshot released today by the Annie E. Casey Foundation.
Using the latest data available from the U.S. Census Bureau, the snapshot examines where concentrated poverty has worsened across the country despite a long period of national economic expansion.
Living in a neighborhood with a high level of concentrated poverty, in addition to putting children at risk from environmental exposure and reduced opportunities, can cause chronic stress and trauma.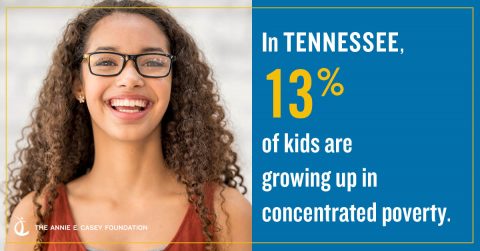 «Read the rest of this article»
Dallas, TX – According to new research in the American Heart Association's journal Hypertension new guidelines that classified more children as having elevated blood pressure are better at predicting which kids are likely to develop heart disease when they reach adulthood.
The guidelines were issued by the American Academy of Pediatrics (AAP) in 2017 and endorsed by the American Heart Association.
«Read the rest of this article»