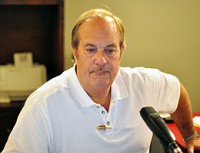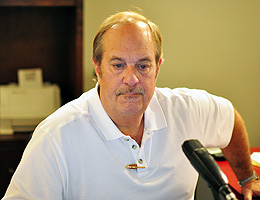 Montgomery County, TN – The Clarksville-Montgomery County Regional Planning Commission will hold a special called meeting Wednesday at 4:00pm to hear recommendations from Clarksville City Attorney Lance Baker, and Montgomery County Attorney Austin Peay on a list of law firms they suggest could handle an investigation into a grievance filed against a member of the Planning Commission.
Last week, during another special called meeting, the board voted to hire an independent law firm to investigate claims made by John Spainhoward against commissioner Mabel Larson.
Spainhoward says Ms. Larson accused him of sending an anonymous email that claimed she voted on zoning cases involving one of her McDonald's restaurants, and property belonging to Harry Crocker.  The email was sent to various media outlets in Clarksville.  The incident occurred at the Regional Planning Commission in front of several other employees, who have each filed an account of the incident, which is public record.
At a meeting of the Executive Committee, Clarksville Mayor Kim McMillan and Montgomery County Mayor Carolyn Bowers, recommended that an independent law firm be hired to investigate, and the planning commission agreed the following week.
During some discussion by commissioner Mark Kelly at last week's meeting, it was explained how a planning commissioner could be removed. Tennessee Department of Economic and Community Development Commissioner Bill Hagerty has the authority to remove a commissioner but a hearing must be conducted into the circumstances surrounding that removal before it would become official.
All commissioners are required to complete four hours of education each year to maintain their seats on the commission.  According to records obtained by Clarksville Online, Mabel Larson did not complete her required educational hours for 2011.  According to sources in both the city and the county, this is a very serious matter.
Chairman Mike Harrison had no comment on the discovery of Ms. Larson's failure to complete her educational requirements for last year.
Wednesday's meeting is open to the public, and Clarksville Online will report further developments.