APSU Sports: Austin Peay Baseball

Cary, NC – Austin Peay State University second baseman Jordan Hankins has been selected to the USA Baseball Collegiate National Team, the organization announced Wednesday.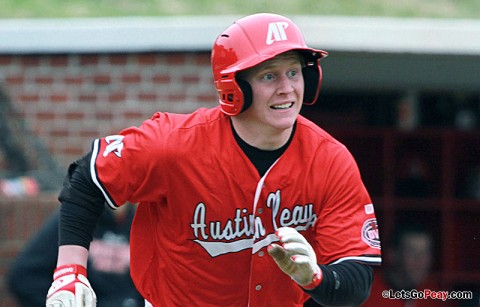 Hankins, a rising junior from Wentzville, MO, becomes the first Austin Peay player to be selected to the Collegiate National Team. He will join a select group of 30 collegiate players from across the country in Cary, NC to begin practice Sunday, June 24th.
"It's awesome," said Hankins. "It's an incredible honor to compete on a team with USA on the front of the jersey. When Coach (Gary) McClure told me last night, I wasn't able to find the words for how humbled I was by the selection."
Hankins played in all 64 games for the Govs last season and was second on the team in average (.336), home runs (10) and runs batted in (66). More impressively, he recorded only 16 strikeouts in 250 at-bats, a ratio of one strikeout every 15.6 at-bats that ranked 16 among Division I players prior to the College World Series.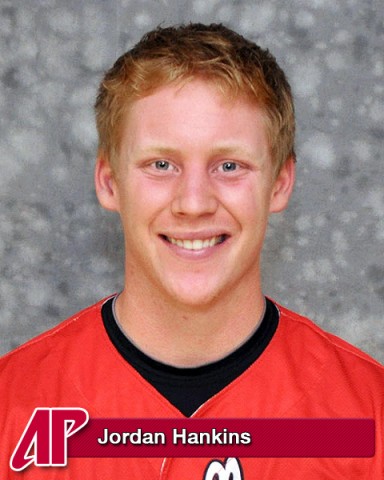 "I am extremely proud of Jordan," said Austin Peay head coach Gary McClure. "He has worked very hard and this opportunity is proof of that hard work. This puts him among an elite group of athletes from the entire country. I believe his selection to the national team will be a springboard to bigger and better things."
After the Collegiate National Team gathers to start preseason camp, the team will play three teams from the Coastal Plain League. The first of those contests will be against the Fayetteville SwampDogs, where Hankins will have the opportunity to reunite with Govs shortstop Reed Harper – his middle infield partner the past two seasons.
Austin Peay fans will have the opportunity to watch the Collegiate National Team play when they compete in the Prospect Classic, June 29th-30th, which will be televised on the MLB Network. The final 22-man roster will be determined following the game on the 30th.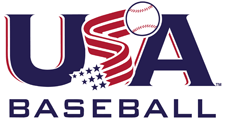 That 22-man group will then travel to Cuba for a five-game series against the Cuban National Team, July 5th-8th. They will then travel to Haarlem, The Netherlands for the 26th Hararlem Baseball Week, an international baseball competition held at Pim Mulier Stadium, July 13th-22nd. The CNT will compete against Chinese Taipei (Taiwan), Cuba, Japan, The Netherlands and Puerto Rico. The team returns to the United States, July 23rd, ending its summer tour.
For more information visit USA Baseball's website.