Joins Cities Nationwide for "America's Night Out Against Crime"
Fort Campbell, KY – On Tuesday, August 7th, Campbell Crossing neighborhoods throughout Fort Campbell are being invites to join forces with thousands of communities nationwide for the 29th Annual National Night Out (NNO) crime and drug prevention event.
National Night Out, which is sponsored by the National Association of Town Watch ( NATW) and co-sponsored locally by Campbell Crossing and Fort Campbell Military Police, will involve over 15, 325 communities from all 50 states, U.S. territories, Canadian cities and military bases around the world. In all, over 37.1 million people are expected to participate in 'America's Night Out Against Crime'. NNO 2012 is being supported in part by TARGET, a national corporate sponsor.
National Night Out is designed to: (1) Heighten crime and drug prevention awareness; (2) Generate support for, and participation in, local anticrime efforts; (3) Strengthen neighborhood spirit and police?community partnerships; and (4) Send a message to criminals letting them know neighborhoods are organized and fighting back.
From 5:00pm to 8:00pm on August 7th, residents in neighborhoods throughout Fort Campbell and across the nation are asked to lock their doors, turn on outside lights and spend the evening outside with neighbors and police. Many neighborhoods throughout Fort Campbell will be hosting a variety of special events such as block parties, cookouts, parades, visits from police, flashlight walks, contests, youth activities and anticrime rallies.
National Project Coordinator Matt Peskin said, " This is a night for America to stand together to promote awareness, safety and neighborhood unity. National Night Out showcases the vital importance of police? community partnerships and citizen involvement in our fight to build a safer nation. On NNO, we invite neighborhoods nationwide to join us in Giving Crime & Drugs A Going Away Party"
Local Activities
Water slides
Bounce houses
Train Rides
Balloon Artists
Face Painting
Mr. Bond, Science Guy- Science Show and Booths
Magician
Horsefeathers- Ceramic Art
Petting Zoo & Pony Rides
Law Enforcement/Informational/Community Partners
Bike Rodeo
Child Identification kits
SIDNE- Drunk Driver Simulation
Kentucky & Tennessee State Police
Water Safety
Traffic & SRT Division Display
TARGET Stores
AAFES Exchange
SAM's Club
Army Community Services EFMP
Curves of Tiny Town
Body by Carla and many more!
About Campbell Crossing

Campbell Crossing LLC (CC) is a 50-year partnership created between the Department of the Army and Lend Lease through the Military Housing Privatization Initiative (MHPI). Since December 2003, CC has developed more than 1,000 new homes and renovated more than 2,000 homes, and will continue to finance, develop, build, renovate and operate the site for 50 years.
For more information, please visit www.campbellcrossingllc.com
About Lend Lease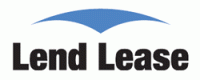 Lend Lease is a leading international property and infrastructure group. Listed on the Australian Securities Exchange and with circa 17,000 employees worldwide, the firm's capabilities span the property and infrastructure spectrum.
In the US, Lend Lease's public partnership business is the nation's leader in public/private community development. With a focus on creating sustainable value, Lend Lease creates communities that regenerate our environment, enrich people's lives and foster economic growth. Lend Lease has worked extensively with the Department of Defense through the Military Housing Privatization Initiative (MHPI), a program that provides for the transfer of military housing assets to private sector companies. With over 40,000 residential units, 192 apartments and 8,000 hotel rooms in its portfolio, Lend Lease will finance, develop, build, renovate and operate these sites for at least 50 years.
We create innovative and sustainable property solutions, forging partnerships and delivering maximum benefits to clients, investors and communities. Safety is our number one priority and Lend Lease is committed to operating Incident & Injury Free wherever we have a presence.