Topic: Sam's Club
Clarksville Police Department (CPD)

Clarksville, TN – On Saturday, April 27th, 2019 from 10:00am to 2:00pm, at Sam's Club, 3315 Guthrie Highway, Clarksville, Tennessee, the Clarksville Police Department and the U.S. Drug Enforcement Administration will offer the public its 17th opportunity in nine years to prevent pill abuse and theft by ridding their homes of potentially dangerous expired, unused, and unwanted prescription drugs.
Bring your pills or patches for disposal to Sam's Club (sites cannot accept liquids or needles or sharps.); the service is free and anonymous, no questions asked.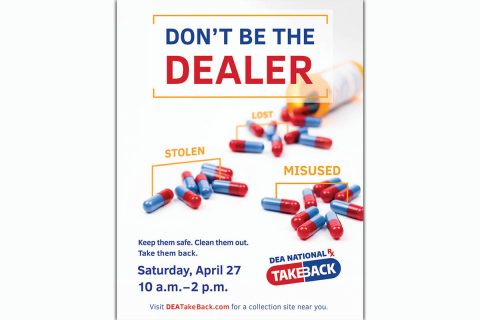 «Read the rest of this article»

Clarksville, TN – The Clarksville Parks and Recreation Department hosted its annual Chocolate Affair at the Wilma Rudolph Event Center on Saturday, February 2nd where 600 local fans of the cacao bean indulged in the ongoing chocolate love-affair that mankind began thousands of years ago.
Kara Zahn of Clarksville Parks and Recreation was once again in charge of the popular event.
«Read the rest of this article»
Clarksville Area Chamber of Commerce

Clarksville, TN – The Clarksville Area Chamber of Commerce announces upcoming events during the month of October.
The Chamber's Business Before Hours will be held on Tuesday, October 9th, 2018 from 7:00am-9:00am. The event is hosted by Sam's Club at 3315 Guthrie Highway. This networking event is offered at no cost to Chamber members.
«Read the rest of this article»
Clarksville Riverfest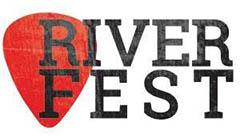 Clarksville, TN – Clarksville's Riverfest kicked off Saturday, September 8th with Rally on the Cumberland, the city's annual canoe and kayak race.
Fourteen boats began the race at the Montgomery County Conservation Club at 8:00am and paddled approximately 6 miles in length on the Cumberland River to McGregor Park.
Participants paddled the Cumberland River for prizes, bragging rights.
«Read the rest of this article»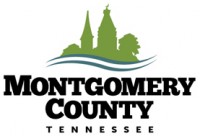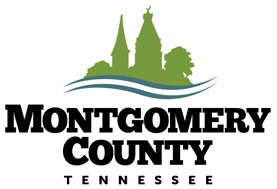 Montgomery County, TN – SERVPRO of Montgomery County, Montgomery County Emergency Management Agency, and TMS began partnering to collect donations to help the victims of the Hurricane Harvey disaster on September 6th, 2017.
The donations started coming in to fill the 53' trailer last Wednesday after announcements were made to the community and Montgomery County Government employees.
«Read the rest of this article»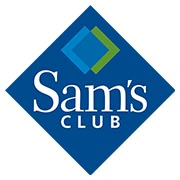 Clarksville, TN – Sam's Club is gearing up for its 1st Annual Food Truck Rally this Saturday, September 2nd, 2017. The Clarksville store is one of 12 Sam's Clubs in the Middle Tennessee District participating in the event that will put local food trucks in the spotlight.
"We have a lot of food truck, and other small business owners who shop with us, and they are very important to our club," Sam's Club's Diane Uythoven said. "Sam Walton started Sam's Club as a way to cater to small businesses. We believe that we're in business because they're in business, and we want to show our support for this community and all its hard-working small business owners."
«Read the rest of this article»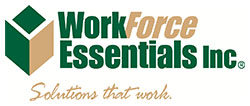 Clarksville, TN – There will be an Employer Seminar (Veterans Hiring Advantage) on August 17th, 2016 at the Wilma Rudolph Events Center in Clarksville from 9:00am – 2:00pm.
The purpose of this seminar is to empower employers and human resource professionals about the rewards of employing veterans in their workplace.
«Read the rest of this article»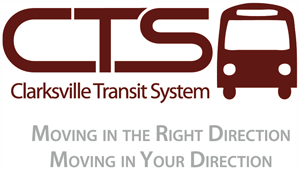 Clarksville, TN – Clarksville Mayor Kim McMillan is excited to announce that the Clarksville Transit System will begin offering bus service to the Clarksville – Montgomery County Industrial Park beginning April 4th, 2016.
"People have been asking for this service for a long time," explained Mayor McMillan, "But in order to provide the service, we had to have the Urbanized Area in our Metropolitan Transportation Plan extended."
«Read the rest of this article»
Walmart Supercenter still among lowest-rated grocers in latest survey; Fresh, high-quality produce & store-made meals a top consideration

Yonkers, NY – In Consumer Reports' new supermarket survey, Wegmans, Publix, and Trader Joe's remain at the top of the Ratings of 68 of stores nationwide.
Also earning high overall satisfaction scores were Fareway Stores, Market Basket (Northeast), Costco, and Raley's.  Once again, America's largest grocer, Walmart Supercenter, landed at the bottom, along with A & P and Waldbaums, two smaller regional chains. «Read the rest of this article»
Local Coupon Book Continues In The Fifth Year To Help Clarksville Schools Raise Money and Local Families With Big Savings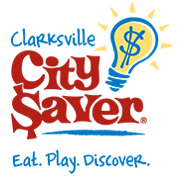 Clarksville, TN – For the fifth consecutive year, The Clarksville-Montgomery County School System and Education Foundation have partnered together to sponsor the City Saver Education Funding Campaign that will run now until February 13th, 2015.
Last year's campaign raised over $200,000 for local schools and the Education Foundation.
During this year's campaign, all Clarksville-Montgomery County elementary and middle school students will be selling the new 2015 Clarksville City Saver coupon book, which contains thousands of dollars in savings at over 200 local favorite restaurants, attractions and retail stores.
«Read the rest of this article»