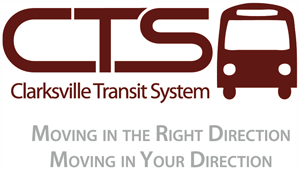 Clarksville, TN – Clarksville Mayor Kim McMillan is excited to announce that the Clarksville Transit System will begin offering bus service to the Clarksville – Montgomery County Industrial Park beginning April 4th, 2016.
"People have been asking for this service for a long time," explained Mayor McMillan, "But in order to provide the service, we had to have the Urbanized Area in our Metropolitan Transportation Plan extended."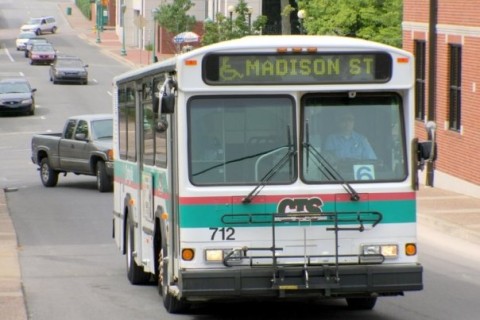 "There may be a lot of people who assume that a city bus can add routes as needed but it's not that simple. Very basically, mass transit options are part of an overall plan that encompasses more than a single city's bus routes so there are approvals we are required to obtain.  It's taken a while but we've gotten that accomplished and we are moving forward as quickly as possible," stated Mayor McMillan.
Mayor McMillan will ride the route at 8:27 on April 4th.
The new route will be called Route 1000 Industrial Park and will leave daily from the Wal-Mart at St. Bethlehem. Route 1000 will offer service to Sam's Club, Hilton Garden Inn, Vanderbilt Cancer Center, Old Glory Distillery, Vocational Rehab, Kids-N-Play, Constantia, Hankook, Agero and other businesses along Alfred Thun Road. The full route will take about thirty minutes and service hours are 6:27am to 6:27pm.
Riders can access Route 1000 directly at the St. Bethlehem Wal-Mart or they can take any bus to the Transit Center on Legion Street. From there, they should take the Route 7 Governors Square Mall bus to connect to the Route 1000 Industrial Park bus.
"We are very happy to add this new route," said Arthur Bing, Director of Transportation for Clarksville. "We know it will offer a safe and affordable transportation option for a lot of people in the Industrial Park. "
From April 4, 2016 through June 30, 2016, the route will be free. CTS has sufficient funds from fuel savings to pay for the service through the end of June. Standard bus fares apply after June 30th, 2016.
For more information about bus routes, call the Bus Information line at 931.553.2429.