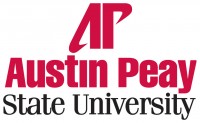 Clarksville, TN – One morning in the early 1930s, during the height of the Great Depression, a young man named Charles Bruno showed up at the Ford Motor Compnay looking for a job. A line of applicants stretched down the block, so Bruno and his brother crawled under a fence to get closer to the front door.
The company was looking for experienced welders. Bruno, the son of Italian immigrants, only had a seventh-grade education at the time, and he hardly knew what a welding rod looked like. But he had a new wife and a family to support, and his determination impressed the man in charge of hiring. He gave Bruno a job.
That day turned out to be the beginning of a long and illustrious career that led Bruno to become a pioneer in the field of aluminum welding. He left Ford several years later to serve as chief welding engineer with the Reynolds Aluminum Company, where he received patents on several of his inventions, authored numerous books on welding, traveled the country as a lecturer and, later in his career, worked as a consultant for the Oak Ridge Atomic Commission and for NASA.
"To me, that says you need something in your honor," Marian Gossett ('55, '56), Bruno's daughter, said on a recent August afternoon.
A plaque with her father's picture on it now hangs outside the Charles Bruno Lecture Hall in the Austin Peay State University Sundquist Science Complex. About 10 years ago, Marion and her husband Robert Gossett ('56) named the room after her father, and in doing so, created an endowed scholarship for the APSU biology department. Over the years, that gift has provided dozens of deserving students with the opportunity to earn college degrees.