Topic: Great Depression

Clarksville, TN – The Customs House Museum and Cultural Center is located in historic downtown Clarksville, Tennessee. Come explore an entire city block featuring large gallery spaces filled with fine art, science and history.
Some of the events in July at the Museum are: Eric Buechel: The Familiar, Tales & Rails Tuesdays, Art of the Staff, Reading Appalachia: Voices from Children's Literature, Frank Morrison Live and Family Art Fridays.
«Read the rest of this article»
Middle School Scholars to Walk in the Footsteps of U.S. Leaders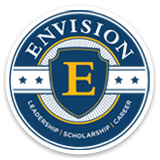 Washington, D.C. – Outstanding middle school students from across the United States took part in an extraordinary leadership development experience, the 2014 Junior National Young Leaders Conference (JrNYLC): Foundations of Leadership I, an Envision program.
The program provides a historical view of leadership and encourages young scholars to develop their own leadership skills and strategies for success in the 21st century.
«Read the rest of this article»
Paris, TN – This week the O'le BBQ trail took us, James Brawner of Team Grillin' & Chillin' on a short trip west to historical Humboldt, TN where they hold the West Tennessee Strawberry Festival BBQ Cook-off.
This was their 10th year of hosting this event, but get this, they have been hosting and holding this Strawberry Festival since 1934. That to me, some 80 years, even for this C average boy, but they were advertising only the 77th anniversary.
«Read the rest of this article»
Funds targeted for one-time technology investment and restoring capital outlay funds lost in recent past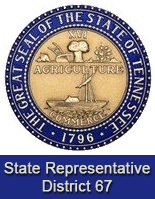 Nashville, TN – Tennessee Governor Bill Haslam's state of the state address included good news on many different fronts for education in Tennessee, especially for Montgomery County.
"In the recent past we have experienced an erosion in the state's allocation for capital outlay funds as a part of the Better Education Program (BEP) funding formula," said State Representative Joe Pitts (D – Clarksville). "The proposed funding increases will help our public education system immeasurably with technology upgrades and capital outlay." «Read the rest of this article»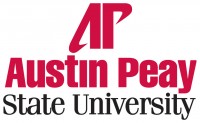 Clarksville, TN – One morning in the early 1930s, during the height of the Great Depression, a young man named Charles Bruno showed up at the Ford Motor Compnay looking for a job. A line of applicants stretched down the block, so Bruno and his brother crawled under a fence to get closer to the front door.
The company was looking for experienced welders. Bruno, the son of Italian immigrants, only had a seventh-grade education at the time, and he hardly knew what a welding rod looked like. But he had a new wife and a family to support, and his determination impressed the man in charge of hiring. He gave Bruno a job. «Read the rest of this article»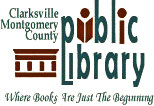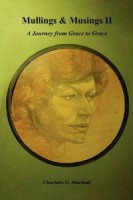 Clarksville, TN – Charlotte O. Marshall, frequent contributor to the Cumberland Lore section of the Leaf-Chronicle and local author will be speaking about her book, "Mullings and Musings II" in the alcove next to the glass meeting room at the rear of the library at 2:00pm on Saturday, October 1st, with a book signing afterwards. «Read the rest of this article»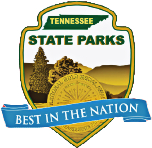 Tennessee will celebrate National Public Lands Day on Saturday, September 25th, with volunteer activities planned across the state.  Throughout the coming weeks, there are several great opportunities in Middle Tennessee. So, whether it's a day of volunteerism or just an opportunity to enjoy the great outdoors – Tennessee's beautiful state parks and natural areas offer the very best.
Finding a state park in your own backyard is easy to do and you don't have to spend a lot of gas money to get there!
«Read the rest of this article»
Bud Willis will be at the Blackhorse Pub and Brewery on Franklin Street in Historic Downtown Clarksville from 3:00pm-6:00pm on Tuesday December 8th to speak, and sign copies of his recently published book, Bluestocking.

Bud retired after a successful 34 year career in the securities business. Clarksvillians may remember him as the one time manager of the J.C. Bradford Company in Downtown Clarksville.

In 2008 Bud appeared as a guest in the "Everyone Has a Story" series hosted by the NBC Today show with Kathie Lee Gifford and Hoda Kotb. There he related the heartwarming story of a life changing experience he had as a Marine medivac helicopter pilot during the Vietnam War. «Read the rest of this article»

Honestly I have tried hard to ignore the media on both sides and kept my opinions to myself. Those that know me know that this is not something I do very easily.

For the record I am conservative in my thinking but try hard to keep an open mind and give all an opportunity to voice their opinions. Many of my friends have differing views than mine when it comes to politics, but very few who disagree that much of what our Country was founded on is disintegrating before our very eyes. In the end, whether of liberal beliefs or conservative – we are ALL AMERICANS.

This did not just start yesterday, there has been an eroding of America for many years now. Those of you who are 30 or older need only look back to your years as a child, when we all said the Pledge of Allegiance in the classroom. Many of our children have never pledged allegiance to our Flag:
I pledge allegiance to the Flag of the United States of America and to the Republic for which it stands, one nation, under God, indivisible, with liberty and justice for all.
«Read the rest of this article»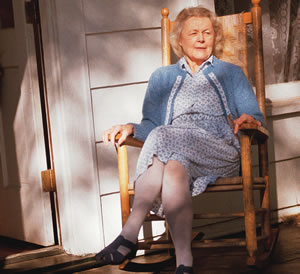 This is the second of three articles on the issues of retirement.
In the Ozarks of Missouri,my grandparents never got to retire, nor did I ever hear them discuss it. The dream of sitting on the front porch in a rocking chair with their dog at their feet was always a serene unrealized thought. Because of their hard-scrabbled living on a small farm, they never had enough money to retire. From sun-up to sundown they collected the eggs, milked the cows, worked for neighbors for 50 cents a day. washed their laundry by hand on a washboard, cooked, and did numerous other chores that occupied their time but brought little cash to show for that strenuous effort to survive.There was no retirement for them. «Read the rest of this article»