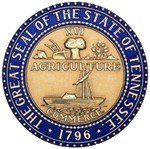 Clarksville, TN – Veterans will have an easier time verifying their status, with a new symbol to honor their service on state-issued IDs and driver licenses, State Sen. Tim Barnes announced Wednesday.
"Veterans around the district told me it was difficult to prove their status," said Tennessee State Senator Tim Barnes. "The new ID designation will make it easier for them to get the benefits they deserve."
The new ID symbol will be available to the more than 500,000 veterans across the state. It is a result of a 2011 bill sponsored by Sen. Barnes, and the IDs will be available this fall, earlier than planned. Previously, veterans could only use their discharge papers to verify their status.
For more information on how to get the symbol on your license, contact your local driver service center.