APSU Sports: Austin Peay Men's Tennis

Clarksville, TN – Senior Sean Bailey and sophomore Dimitar Ristovski won their respective flights at this weekend's Austin Peay Fall Open, defeating many top Ohio Valley Conference foes along the way.
«Read the rest of this article»
Check Eligibility for Overlooked Tax Benefits; Choose e-file; Payment Options Available
Washington, D.C. – The Internal Revenue Service today urged taxpayers whose tax-filing extension runs out on October 15th to double check their returns for often-overlooked tax benefits and then file their returns electronically using IRS e-file or the Free File system.
Many of the more than 11 million taxpayers who requested an automatic six-month extension this year have yet to file. «Read the rest of this article»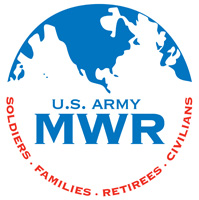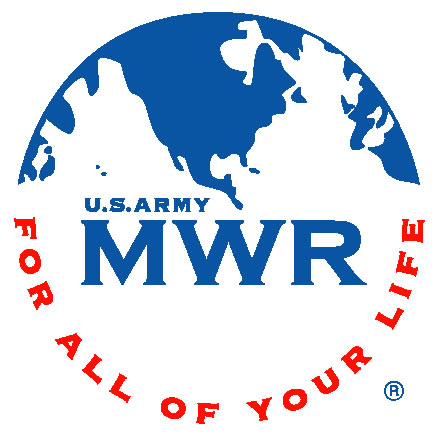 Fort Campbell, KY – Get outside and enjoy the Kentucky and Tennessee's beautiful fall weather! The Outdoor Recreation Adventure Programs has plenty of fun-filled activities lined up this October. It starts on October 6th with a Kings Bluff Climbing Trip from 9:00am until 3:00pm.
Did you know that Clarksville has some of the best climbing in Middle Tennessee? Join Outdoor Rec as they venture to Kings Bluff, a scenic 2 mile crag located just 15 minutes from post. Transportation and equipment will be provided. Ages 12 and up are invited to participate and the cost is $35.00 per person.
Please bring appropriate clothing, water, snacks, and a packed lunch. This trip is geared towards beginners so all are welcome!  Preregistration is required by 4:00pm on October 5th. «Read the rest of this article»

Clarksville, TN – On Sunday, September 30th about 2:41am, a Pontiac G-6 driven by Kelly Anderson (29) with a passenger, Daniel Shuckhart (32) of Clarksville Tennessee, were traveling south on Riverside Drive and, for unknown reasons, crossed left of center hitting the rail road bridge abutment near Crossland Avenue.
«Read the rest of this article»
APSU Sports: Austin Peay Soccer

Cape Girardeau, MO – Austin Peay State University women's soccer team picked up a much-needed Ohio Valley Conference victory by defeating Southeast Missouri 1-0, Sunday, at Houck Stadium.
«Read the rest of this article»


Clarksville, TN – The Customs House Museum and Cultural Center is located in historic downtown Clarksville, Tennessee. Come explore an entire city block featuring large gallery spaces filled with fine art, science and history.
In the month of October, the Museum will feature Impressions of Reality: The Art of Camille Engel, George McGlothin as Clay Faulkner, Sunday Family Fun: Meet the Mannequins, Art & Lunch: Whistler and so much more.
«Read the rest of this article»
Market Commentary by Scott J. Brown, Ph.D., Chief Economist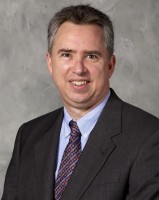 The economic data were mixed, but mostly disappointing. Consumer confidence improved in September and the Case-Shiller Home Price Index continued to rise. Real GDP rose at a 1.3% annual rate in the 3rd estimate for 2Q12 (vs. +1.7% in the 2nd estimate). Personal income rose 0.1% in August (+3.5% y/y). Spending rose 0.5%, but gasoline accounted for about 80% of that. The PCE Price Index rose 0.4% (+1.5% y/y), up 0.1% ex-food & energy (+1.6% y/y) – trending below the Fed's 2% target. Durable goods orders plunged 13.2%, partly reflecting a drop in civilian aircraft orders (which went negative due to order cancelations). «Read the rest of this article»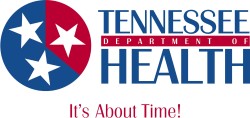 Nashville, TN – Between the first and last days of a college freshman's first year at school, something happens to many students' waistlines. They get bigger. The phenomenon is commonly known as the "Freshman 15," referring to pounds gained quickly by some young men and women.
While the oft-cited 15-pounds gain may be part legend and part fact, it's true many students no longer fit into their skinny jeans at the start of their sophomore year. Natural growth is the culprit for some; poor diets and a lack of exercise are the causes for many others. «Read the rest of this article»
Rate Decreases in 90 Counties, Increases in Two, and Stays the Same in Three
Nashville, TN – County non-seasonally adjusted unemployment rates for August 2012, released today, show the rate decreased in 90 counties, increased in two, and stayed the same in three.
Tennessee's unemployment rate for August increased to 8.5 percent, up from the July revised rate of 8.4 percent. The national unemployment rate for August 2012 was 8.1 percent, 0.2 percentage point lower than the July rate.
«Read the rest of this article»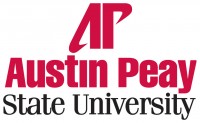 Clarksville, TN – In 1991, The Welding Institute in England discovered a strange new method for joining two metals together without melting the two pieces in a traditional fusion welding process.
The process, known as friction stir welding, softened and deformed the metals and then forged them together as one using a rotating tool. The welding process used heat and force to join the metals, similar in nature to the way blacksmiths forged swords and armor in the Middle Ages.
«Read the rest of this article»