Written by Krysten Call
Tennessee Titans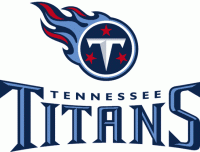 Madison, TN – Titans tight end Jared Cook surprised students and faculty at Madison Middle School on Tuesday for a special Titans Tuesdays Child Health Week presentation.
Madison Middle School students welcomed the Titans crew as they put on a show filled with interactive information about the Titans PLAY 60 and Fuel Up to Play 60 programs as well as some additional fun ways to get outdoors and exercise with Titans partners Tennessee State Parks, the American Heart Association and the Southeast Dairy Association.
In recognition of Child Health Week from October 1st-7th, 2012, the State of Tennessee has set apart a special week to focus on the health and well-being of its children. The Titans incorporated this year's theme, "A Healthy Tennessee Begins with a Healthy Me!" into this Tuesday's school program, which turned out to be a wonderful addition.
Cook was greeted as the honorary guest at this special school-wide assembly to support Child Health Week and to impart some significant information about being physically active and eating healthy while also revealing some accounts from his life as a student athlete.
Titans PLAY 60 program encourages kids be physically active for at least 60 minutes each day. The skillful Titan connected with the students on the subject, challenging them, "Go outside and just play."
"I know y'all have those video games and computer games now, but getting outside, staying active and staying in shape is very important," said Cook. "You have to maintain the physical play so you can grow and be healthy as a kid so you can grow into healthy adults."
When asked about the importance of healthy eating habits, Cook told the students that "this is the only body you are going to have in this life."
"Drinking water, drinking lots of milk, eating salads, eating green foods are all important. … You want to fill your body with stuff that is going to make it work," Cook stated.
The Fuel Up to Play 60 program aims to educate kids about this very point through healthy eating options such as fruits, vegetables, lean meats, low-fat dairy and whole grains. Cook concluded, "Your body is a machine so you have to fill it with good, natural foods."
After the assembly, a special group of students were chosen by the school for their leadership, grades and behavior to spend additional time with the Titan for a meet and greet opportunity.  Cook signed and handed out Titans PLAY 60 folders for each student while answering questions about what he likes about Nashville and what time he goes to bed at night among other things. It was a lively crowd of students eager to know more about the star tight end.
School board leaders, counselors and the school's administrators were very encouraged to hear the Titan speak seriously about staying away from drugs, alcohol and gangs.
"Being an athlete is taking care of your body and putting good nutrients and good things in your body is very important," Cook continued.   "Putting bad things into your body is only going to hurt you in the long run."
Cook also had another message for the students.
"Hanging around the right people is key to being successful and keeping good people with good character around you is imperative," he stated.
In support of Child Health Week, the program had many additional guests, including: Noelle Mashburn with Metro/Nashville Public School Communications; Nicole Proffitt, Johnsie Holt and Justin Whitaker, all  with Coordinated School Health; Glenn Falls, Director of Metro/Davidson County Schools Health and Physical Education; Melissa Blair with the American Heart Association and Melissa Davenport and Shannon Ashford with Tennessee State Parks.
As the Titans Tuesdays school program continues to visit schools in the community, the Titans aim to introduce young people to great programs that could impact each student in a positive way.
For more information about the various Titans and NFL affiliate programs and challenges available to schools and students in the area, check the links below:
 "Titans of Taste" milk contest