Topic: Madison TN
Nashville, TN – Many ailments such as a cold, allergies, flu and COVID-19 Coronavirus share similar symptoms. Under ordinary circumstances, people struggle to decide if they should call a health provider when they or other family members feel sick. But COVID-19 Coronavirus has complicated the situation this year.
«Read the rest of this article»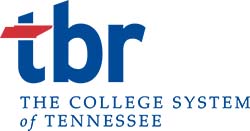 Nashville, TN – A Search Advisory Committee has been appointed to lead the search for the next president of Nashville State Community College, and the committee will convene its first meeting October 25th, 2017 after a public forum to gather campus and community input.
The 19-member committee includes five members of the Tennessee Board of Regents, the college's governing board, and representatives of the Nashville State faculty, staff, students and alumni and the region the college serves. It will be chaired by Board of Regents Member Joey Hatch, a Nashville State alumnus.
«Read the rest of this article»
AT&T Gigabit Speeds also now available to Businesses in 22 Tennessee Communities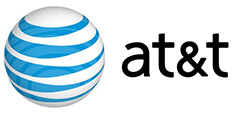 Nashville, TN – AT&T1 is bringing gigabit internet speeds to Clarksville and even more businesses in 22 Tennessee communities. With AT&T Business Fiber, more businesses can download and upload up to 1 gigabit per second (Gbps).2
"For years, as a result of the pro-business policies that have been pursued by our elected leaders at the state and local levels, AT&T has provided Gigabit and multi-Gigabit connections to businesses across Tennessee, helping to spur business success and job creation," said Joelle Phillips, president of AT&T Tennessee.  "With the increased speeds now available through AT&T Business Fiber, AT&T employees have shown yet another example of how we are innovating to increase connectivity to businesses in urban and rural areas alike."
«Read the rest of this article»

Nashville, TN – Six Tennessee food makers claimed winning titles at the 2016 Pick Tennessee Products tradeshow held in Nashville during the recent Tennessee Grocers & Convenience Store Association's Food Expo. The products, all produced in Tennessee and part of the Pick Tennessee Products program, were judged on originality, taste and packaging.
Javaneh Hemmat's "Hummus Chick" won first place, dubbed the "Pick of Tennessee."  Hummus Chick is a Nashville based company built around freshly made varieties of hummus packaged for retail and wholesale markets.
«Read the rest of this article»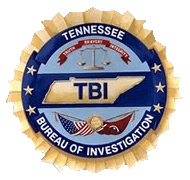 Nashville, TN – An investigation by Special Agents with the Drug Investigation Division with Tennessee Bureau of Investigation, the DEA, the Metropolitan Nashville Police Department and multiple Middle Tennessee law enforcement agencies has resulted in the arrest of eleven individuals and the seizure of hundreds of plants and more than $100,000 in cash.
The two-year investigation focused on an organized drug trafficking operation involved in the cultivation and distribution of high-grade marijuana in Middle Tennessee.
«Read the rest of this article»

Clarksville, TN – Clarksville Police Detective Greg Rosencrants is trying to identify two suspects using stolen credit cards and is requesting public assistance.
The two suspects used stolen credit cards at multiple stores in Springfield, TN; Greenbrier, TN; Madison, TN; Bolivar, TN; and Nashville, TN. The credit cards were stolen during a Burglary to a Vehicle in Clarksville, TN.
«Read the rest of this article»

Nashville, TN – The Tennessee Department of Health joins a coalition of health providers and other partners across the country taking part in National HIV Testing Day Friday, June 27th.
As part of this effort to raise awareness and promote prevention of HIV, TDH is teaming up with Walgreens and Greater Than AIDS to provide free HIV testing at sites across Tennessee June 26th-28th. TDH encourages all sexually active Tennesseans, regardless of age, to get tested for HIV. «Read the rest of this article»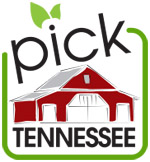 Nashville, TN – Makers of foods or food related products from across the state met in Nashville last week to debut their products, do business and vie for awards at the Tennessee Department of Agriculture's Pick Tennessee Products Tradeshow. The event was held in conjunction with the Tennessee Grocers and Convenience Store Association's annual convention.
Among the day's best were Gold Award winning Chubby Bunny Baby Foods, owned by Madison resident Jem Boyd, who took the top prize for her products made with local produce. The Silver Award went to Bradley's Chocolate Factory, owned and operated by Knoxville's Hamlett family. The Bronze Award went to Veronica Hawbaker for her Soberdough Brew Bread, a packaged bread mix. «Read the rest of this article»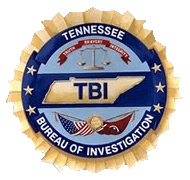 Nashville, TN – The Tennessee Bureau of Investigation's most recent Top Ten Most Wanted fugitive, Rodrecus Montrell Smith of Nashville, was captured without incident in Madison, TN. He was added to the most wanted list only two days ago.
In the early morning hours, Smith was located by TBI Special Agents, the US Marshals Task Force and the Metropolitan Nashville Police Department.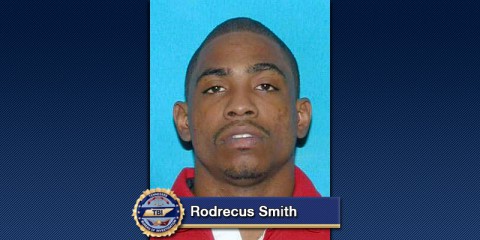 «Read the rest of this article»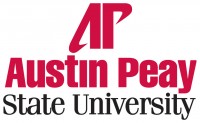 Clarksville, TN – The Austin Peay State University Foundation has selected 10 new members for 2014.
The APSU Foundation provides the structure through which the University can work directly with special volunteers and community leaders to enhance the financial well being of the University. The Foundation's purpose is to financially support the University. «Read the rest of this article»