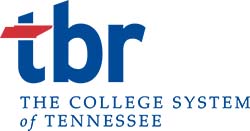 Nashville, TN – A Search Advisory Committee has been appointed to lead the search for the next president of Nashville State Community College, and the committee will convene its first meeting October 25th, 2017 after a public forum to gather campus and community input.
The 19-member committee includes five members of the Tennessee Board of Regents, the college's governing board, and representatives of the Nashville State faculty, staff, students and alumni and the region the college serves. It will be chaired by Board of Regents Member Joey Hatch, a Nashville State alumnus.
The public forum will be held from 9:00am to 10:00am October 25th in the Art Gallery on the first floor of the H Building at Nashville State's main campus on White Bridge Road. The committee meeting will follow at 10:00am in Room S-118 of the Student Services Building. Both are open to the public.
The forum is to provide campus and community members to express their views about the search and qualities they want in the next president. The committee will then convene for its orientation meeting to discuss the timeline and procedures for reviewing candidates and selecting finalists.
The next president will succeed Dr. George Van Allen, who is retiring in December after serving as Nashville State's fourth president for nearly 25 years.
The search committee will work with the executive search firm Greenwood/Asher & Associates to identify a broad range of highly qualified candidates from around the country. Application and nomination materials should be filed by November 13th, 2017.
The committee's charge is to identify three to five finalists, who will be invited to the college for forums and interviews with students, faculty, staff, alumni and the public. Board of Regents Chancellor Flora W. Tydings will review input gathered from those visits, consult with the Advisory Committee and recommend a single candidate to the full Board of Regents, which appoints presidents of all its colleges. Under Tennessee law, names of applicants are confidential but the finalists are publicly announced and there is time for public review and comment prior to the chancellor's and the board's actions.
The tentative timeline calls for an initial review of candidates and prospects starting in late November, followed by an initial round of interviews in December, reference reviews in January and a second round of interviews in February. The goal is to have a new president selected by April and in office by July 1st.
The Board of Regents approved criteria for the position at its quarterly meeting in Memphis September 22nd. Full details and more information on the search are available on the TBR website at www.tbr.edu/hr/executivesearches/president-nscc-2017
Search Advisory Committee members are:
Regent Joey Hatch, Chair
TBR BOARD MEMBER
Brentwood
Regent Emily J. Reynolds
TBR BOARD MEMBER (VICE CHAIR)
Nashville
Regent Greg Duckett
TBR BOARD MEMBER
Memphis
Regent Fran Marcum
TBR BOARD MEMBER
Tullahoma
Regent Mike Krause
TBR BOARD MEMBER
Thompson's Station
Mr. Fred Jordan
FACULTY REPRESENTATIVE
Faculty Senate Chair
Nashville
Dr. Sarah Roberts
FACULTY REPRESENTATIVE
Dean of Math & Natural Sciences
Nashville
Ms. Emily Wheeler
STUDENT REPRESENTATIVE
SGA President
Nashville
Ms. Sarah Lindley
STUDENT REPRESENTATIVE
Nashville
Ms. Evelyn Hadley
NSCC SUPPORT STAFF REPRESENTATIVE
Director for Special Projects & Student Life
Nashville
Ms. Mary Cross
NSCC ADMINISTRATIVE STAFF REPRESENTATIVE
Vice President of Finance & Administrative Services
Nashville
Ms. Faye Jones
NSCC ADMINISTRATIVE STAFF REPRESENTATIVE
Dean of Learning Services
Nashville
Ms. Nancy Eisenbrandt
BUSINESS COMMUNITY REPRESENTATIVE
Nashville Chamber of Commerce
Nashville
Mr. Randy Rayburn
BUSINESS COMMUNITY REPRESENTATIVE
Cabana & Midtown Café
Nashville
Ms. Gini Pupo-Walker
COMMUNITY REPRESENTATIVE
Conexion Americas
Nashville
Ms. Ann Hatcher
BUSINESS COMMUNITY REPRESENTATIVE
Hospital Corporation of America
Nashville
Ms. Deborah Story
COMMUNITY REPRESENTATIVE
Metro Nashville Public Schools
Nashville
Mr. Mark Lenz
COLLEGE OF APPLIED TECHNOLOGY REPRESENTATIVE
TCAT-Nashville
Adams, TN
Dr. Janet Smith
COMMUNITY COLLEGE REPRESENTATIVE
Columbia State Community College
Columbia
About Nashville State Community College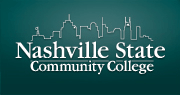 Founded in 1970, Nashville State Community College is a comprehensive two-year public college serving primarily Davidson County, Cheatham County, Dickson County, Houston County, Humphreys County, Montgomery County and Stewart County in northern Middle Tennessee.
The college has six campuses: the main campus on White Bridge Road, East Davidson Campus in Donelson, Southeast Campus at Hickory Hollow, and in Clarksville, Dickson and Waverly, with a seventh site expected to open in Madison in late 2018.
Nashville State awards the Associate of Arts, Associate of Science, Associate of Fine Arts, Associate of Applied Science and Associate of Science in Teaching degrees, and technical certificates in a total of 81 different programs. It has enrolled over 8,200 students this fall.