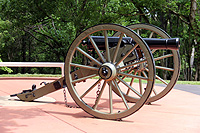 Clarksville, TN – The next meeting of the Clarksville (TN) Civil War Roundtable will be on Wednesday, October 18th, 2017 at the Bone & Joint Center, 980 Professional Park Drive, right across the street from Tennova Healthcare. This is just off Dunlop Lane and Holiday Drive and only a few minutes east of Governor's Square mall.
The meeting begins at 7:00pm and is always open to the public. Members please bring a friend or two – new recruits are always welcomed.
Topic – "Civil War Ghost Stories and Legends"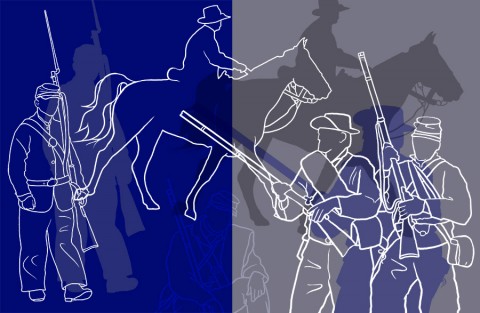 October is the month of Halloween where we decorate our homes with ghosts and other scary things. Have you ever been chilled by a good ghost story? Wondered if it was true? Are there really ghosts out there? Karel Lea Biggs will talk to us this month about ghosts and Civil War ghosts in particular.
From explaining the different types of hauntings, and then sharing with us stories she's collected over the years, Karel Lea will discuss ghosts that inhabit, supposedly, many Civil War sites. Many of these stories were told to her personally by the people who experienced the haunting, many of whom were reenactors. Others come from people who work at historic sites. And still others have been collected and published in many historic ghost books of the Civil War. So whether you believe in ghosts, or are a skeptic, you're sure to find a story to maybe just creep you out a little bit.
Karel Lea Biggs is secretary of the Clarksville CWRT and has been an officer of CWRTs in Ohio. She specializes in the study of the Civil War home front and women's roles in that era as well as World War 2. She is currently an In School Suspension teacher at New Providence Middle School in Clarksville and has had numerous years in corporate America.