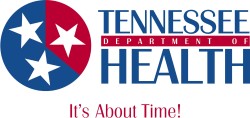 Nashville, TN – The Tennessee Department of Health today provided updated information regarding an ongoing investigation of an outbreak associated with epidural steroid injections.
A total of 18 patients with meningitis, epidural abscess, or posterior circulation stroke associated with either cervical or lumbar epidural steroid injections at clinics in Nashville, TN and Crossville, TN have been confirmed.
Two persons associated with the outbreak have died. Patients at a third facility in Oak Ridge, TN may have been exposed to medication from an implicated lot. No cases of illness have been confirmed from the facility in Oak Ridge.
TDH officials confirmed they are now working cooperatively with the Specialty Surgery Center in Crossville, the PCA Pain Center in Oak Ridge, and the Saint Thomas Outpatient Neurosurgery Center in Nashville. To assure identification of all possible patients, the date range for possible exposure has been expanded to include July 1st to September 28th, 2012. To date, no patients with illness have been identified in the newly expanded portions of the date range.
The Centers for Disease Control and Prevention and the FDA are continuing to work with TDH in efforts to identify the cause of the infections.  A prime suspect is methylprednisolone acetate.  All of the methylprednisolone acetate in question has been removed from use at each of the three facilities in Tennessee. TDH is working with staff at the centers to assure that all patients who may have been exposed to the possible source of infection are informed and their clinical status assessed.
The form of meningitis in these patients is not transmitted from person to person. There are many different types of meningitis, a general term for an infection or inflammatory process involving the lining of the brain and central nervous system.
The cases under investigation have no relation to the much more common forms of bacterial or viral meningitis.
The TDH and the Tennessee Poison Control Center have partnered to answer questions from the public about meningitis. The number is 1.800.222.1222.
The mission of the Tennessee Department of Health is to protect, promote and improve the health and prosperity of people in Tennessee.
For more information about TDH services and programs, visit http://health.state.tn.us/.
For more on the story, see: Tennessee Department of Health and Centers for Disease Control Investigating Meningitis Cases in Nashville