Topic: Saint Thomas Hospital
Tennessee Titans (3-1) vs. Kansas City Chiefs (4-0)
Sunday, October 6th, 2013 | Noon CDT
LP Field | Nashville, TN | TV: CBS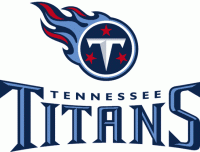 Nashville, TN – The Tennessee Titans (3-1) play their third consecutive home game this week, welcoming the undefeated Kansas City Chiefs (4-0) to LP Field (capacity 69,143). Kickoff is scheduled for noon CDT on Sunday, October 6th.
This week's game will be televised regionally on CBS, including Nashville affiliate WTVF NewsChannel 5. Kevin Harlan will handle play-by-play duties while Solomon Wilcots provides analysis.
«Read the rest of this article»
Ratings Analyze Length of Hospital Stays and Mortality Rates; Includes Ratings for Five Common Surgery Types

Yonkers, NY – For the first time, Consumer Reports has rated U.S. hospitals on how patients fare during and after surgery.
In Tennessee, 38 Hospitals were evaluated. Only the Center for Spinal Surgery and Saint Thomas Hospital, both in Nashville, TN, got a top rating. Seven Tennessee Hospitals were ranked at the bottom which included The University of Tennessee Medical Center, Knoxville TN, and Baptist Memorial Hospital in Memphis, TN, to name a couple. Thirty Tennessee Hospitals were ranked average including Gateway Medical Center in Clarksville, TN. «Read the rest of this article»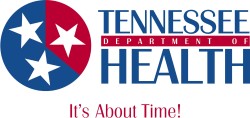 Nashville, TN – The Tennessee Department of Health today provided updated information regarding an ongoing investigation of an outbreak associated with epidural steroid injections.
A total of 18 patients with meningitis, epidural abscess, or posterior circulation stroke associated with either cervical or lumbar epidural steroid injections at clinics in Nashville, TN and Crossville, TN have been confirmed. «Read the rest of this article»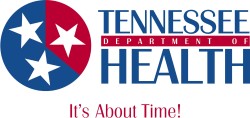 Nashville, TN – The Tennessee Department of Health and the Centers for Disease Control and Prevention (CDC) are investigating cases of meningitis involving 11 patients treated at one outpatient surgical center/pain management clinic in Nashville and one patient treated at a facility in another state.
The form of meningitis in these patients is not transmitted from person to person and the cause for the cluster of cases is not known. Two patients related to this cluster of meningitis have died. «Read the rest of this article»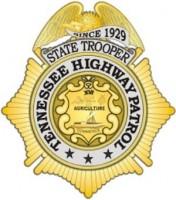 Nashville, TN – A Monday morning crash sent two law enforcement officers, including Trooper Fidencio Medina of the Tennessee Highway Patrol, to a pair of hospitals in Nashville. The crash occurred at approximately 7:13am on Interstate 40 westbound near mile marker 192 in Davidson County.
A preliminary investigation indicates Trooper Medina was responding to a non-injury, single-vehicle crash, when a 2004 Chevy Silverado, driven by Anthony Gene Baker, Jr., lost control and collided into his patrol car. The impact pushed the Trooper's car into a Metro Police Department patrol unit, which had arrived on scene to take over the initial property crash investigation. «Read the rest of this article»
Saint Thomas Heart announces a new season of free heart-healthy cooking schools
NASHVILLE, TN: Saint Thomas Heart has announced the Fall/Early Winter 2008 schedule for the Heart Healthy Cooking School, a series of free cooking demonstrations and tastings.
Registered Dietician Kitty Fawaz, L.D.N., and Executive Chef Julian Osmond will lead the classes, held at Saint Thomas Hospital, Baptist Hospital and various Middle Tennessee locations. This year's classes will feature Saint
Thomas Heart cardiologists discussing the importance of healthy eating in improving overall cardiac health.
"Our schools are designed to help people make healthy choices while cooking. We believe a proper diet will not only make you feel better, but help you live longer," said Fawaz. «Read the rest of this article»