Tennessee Titans (3-1) vs. Kansas City Chiefs (4-0)
Sunday, October 6th, 2013 | Noon CDT
LP Field | Nashville, TN | TV: CBS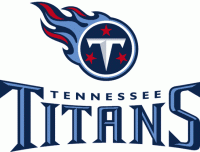 Nashville, TN – The Tennessee Titans (3-1) play their third consecutive home game this week, welcoming the undefeated Kansas City Chiefs (4-0) to LP Field (capacity 69,143). Kickoff is scheduled for noon CDT on Sunday, October 6th.
This week's game will be televised regionally on CBS, including Nashville affiliate WTVF NewsChannel 5. Kevin Harlan will handle play-by-play duties while Solomon Wilcots provides analysis.
The Titans Radio Network, including Nashville flagship 104.5 The Zone, will broadcast the game across the Mid-South with the "Voice of the Titans" Mike Keith, analyst Frank Wycheck, sideline reporter Cody Allison and game day host Larry Stone.
Last Week Against The Jets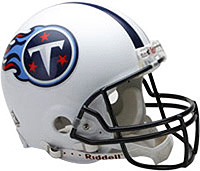 The Titans hosted the New York Jets last week and won 38-13. They scored 28 points off turnovers, converting all four of the Jets' giveaways into touchdowns. Cornerback Alterraun Verner led the charge for the defense, collecting a pair of interceptions and a recovering a fumble. The unit also totaled five sacks, including two by defensive end Ropati Pitoitua, and defensive tackle Karl Klug turned his sack into a forced fumble and recovery in the end zone for a score.
However, the celebration in Music City was muted by an injury to starting quarterback Jake Locker. In the third quarter of perhaps his best NFL performance to date, the third-year signal caller was knocked to the ground by Jets defensive end Muhammad Wilkerson and linebacker Quinton Coples. He lay on the turf until he was lifted to a cart to take him off the field, diagnosed with a right hip injury. Prior to his early exit, Locker completed 18 of 24 passes for 149 yards, three touchdowns, no interceptions and a career-high passer rating of 130.0.
Veteran Ryan Fitzpatrick is Locker's replacement. Now playing in his ninth NFL campaign, the former undrafted free agent from Harvard was signed as a free agent early in the offseason following a four-year stint in Buffalo. With 75 games of experience and 68 starts, Fitzpatrick has passed for 14,444 yards and 93 touchdowns during his time with the St. Louis Rams, Cincinnati Bengals, Buffalo Bills and Titans.
The Kansas City Chiefs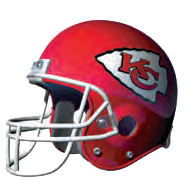 A week after the 2012 season finale, Chiefs Chairman and CEO Clark Hunt announced Andy Reid as the team's new head coach, launching an offseason of transition that has paid off through the first quarter of the regular season.
Reid arrived in Kansas City after 14 seasons as head coach of the Philadelphia Eagles. He led the Eagles to six division titles, five NFC Championship appearances and one Super Bowl appearance. A week later, longtime Green Bay Packers personnel executive John Dorsey was hired as Kansas City's new general manager.
One of the first big decisions made by Dorsey and Reid was to trade for San Francisco 49ers quarterback Alex Smith. Smith, the first overall draft pick in 2005, spent eight seasons with the 49ers and passed for more than 14,000 yards there. He was the starter during a run to the NFC Championship in 2011 and was also part of San Francisco's Super Bowl run in 2012.
Smith joined a Chiefs roster that already featured several prominent and talented players. They had six players named to the Pro Bowl in 2012: linebackers Tamba Hali, Justin Houston and Derrick Johnson; safety Eric Berry; running back Jamaal Charles; and punter Dustin Colquitt.
Last week, the Chiefs won their fourth consecutive game to begin the season, toppling the New York Giants at Arrowhead Stadium by a lopsided final score of 31-7. Smith completed three touchdown passes, and Dexter McCluster added an 89-yard punt return for a touchdown. The Chiefs are in a first-place tie in the AFC West with the 4-0 Denver Broncos.
"A Crucial Catch" Breast Cancer Awareness Game
At the game, the Titans will support October's National Breast Cancer Awareness Month in a variety of ways, including honoring tight end Craig Stevens' cousin and breast cancer survivor, Kim Johnson, as the honorary 12th Titan. Players and coaches will wear pink equipment and apparel, and game balls with pink ribbon decals will be used.
Fans also can purchase large, pink-ribbon signs that will line the outside of LP Field to recognize someone they know affected by breast cancer. The money raised will go to the Saint Thomas "Our Mission In Motion" Mobile Mammography unit and the Susan G. Komen Nashville Chapter. For more information, fans should go to www.komennashville.org/titanscrucialcatch.
Nurses For Newborns "Community Baby Shower" Drive
Additionally, the Titans are teaming up with Nurses for Newborns Foundation (NFNF) for their annual Community Baby Shower Drive at LP Field. Fans are asked to bring selected baby items to help mothers in need throughout Middle Tennessee and drop their donations off at one of several drop sites outside of the stadium before the game.
The items most needed include diapers, wipes, bottles, sippy cups, formula, blankets, electrolyte solution, clothing, infant Tylenol or Motrin, infant thermometers and saline nose drops.
Titans-Chiefs Series At A Glance
Overall series (regular & postseason): Chiefs lead 28-20
Regular season series: Chiefs lead 26-20
Postseason series: Chiefs lead 2-0
Total points: Titans 859, Chiefs 1,044
Current streak: One win by Chiefs
Titans at home vs. Chiefs: 12-11 (including 0-2 in playoffs)
Titans on road vs. Chiefs: 8-17
Longest winning streak by Titans: 4 (twice, last 1990-93)
Longest losing streak by Titans: 7 (1968-74)
Titans vs. Chiefs at LP Field: 1-1
Last time at LP Field: Chiefs 49 at Titans 38 (12/13/04)
Titans vs. Chiefs at Arrowhead Stadium: 6-8
Last time at Arrowhead Stadium: Titans 14 at Chiefs 34 (12/26/10)
First time: Dallas Texans 10 at Houston Oilers 20 (10/16/60)
Mike Munchak's record vs. Chiefs: 0-0
Andy Reid's record vs. Titans: 0-4 (0-4 with Eagles)
Mike Munchak's record vs. Andy Reid: 0-0
A Titans Victory Would
Give the Titans five consecutive wins at LP Field, dating back to 2012. They have not won five straight home games since 2009.
Give the Titans an all-time record of 72-43 in regular-season games at LP Field.
Improve Mike Munchak's career record as a head coach to 19-18.
Give quarterback Ryan Fitzpatrick a 25-43-1 career record as a starter.
What To Look For This Week
The Titans can extend their streak to five consecutive games to begin the season without committing a turnover. No NFL team in the Super Bowl era has accomplished the feat, and only the 1995 Rams previously could lay claim to a season-opening four-game streak without losing a fumble or interception.
RB Chris Johnson can record the 34th 100-yard rushing game of his career.
RB Chris Johnson needs two touchdowns to become the fourth player in franchise history with 50 touchdowns, joining Eddie
George (74), Earl Campbell (73) and Charlie Hennigan (51).
WR Nate Washington can extend his streak of consecutive games with at least one reception to 83 (69 games with the Titans).
WR Nate Washington can become the first Titans player since Drew Bennett in 2004 to record 100-yard receiving games in three
consecutive weeks.
WR Damian Williams needs two receptions to reach 100 for his career.
Titans-Chiefs Series History
The Titans and Chiefs are historic rivals that played an integral role in the formation of the current NFL landscape. In 1959, Titans owner K.S. "Bud" Adams, Jr. and the late Lamar Hunt, founder of the Chiefs, spearheaded the "Foolish Club," a group of eight original American Football League teams that would begin play in 1960. Adams' Oilers played in Houston until moving to Tennessee in 1997, while Hunt's original Dallas Texans moved to Kansas City in 1963. In 1970, the AFL and NFL merged, and the Oilers and Chiefs became members of the American Football Conference.
The Titans and Chiefs have met 48 times, with the Chiefs leading the series, 28-20. After a four-game winning streak from 1990-93, the Titans have lost six out of the last nine against the Chiefs.
Tennessee is 1-1 against the Chiefs at LP Field, but they have not met at the Titans' home venue since a 49-38 Chiefs win on Monday night, December 13th, 2004. The 87 total points that night remain the most ever scored by two teams in a game at LP Field, and the Chiefs' 49 points are the second-most scored by an opponent at LP Field.
The last three games in the series have been played at Arrowhead Stadium. On a 22-degree day on December 16th, 2007, Roydell Williams caught two touchdown passes in a 26-17 Titans win. Then, on October 19th of the next year, Tennessee's franchise-record 332 rushing yards (primarily by Chris Johnson and LenDale White) contributed to a 34-10 victory. But Kansas City took the most recent matchup on December 26th, 2010, with quarterback Matt Cassel throwing three touchdown passes en route to a 34-14 final score.
The two clubs have met twice in postseason play, and the Chiefs were victorious both times. They met on December 12th, 1962 in the third AFL Championship Game, a contest won by the then-Texans on a Tommy Brooker field goal in double overtime. On January 16th, 1994, Joe Montana completed three touchdown passes in the second half to help defeat Warren Moon and the Oilers by a final score of 28-20.
Titans-Chiefs: The Last Meeting
Tennessee Titans 14 at Kansas City Chiefs 34
Sunday, December 26th, 2010
Arrowhead Stadium, Kansas City, MO
| | | | | | |
| --- | --- | --- | --- | --- | --- |
| | 1 | 2 | 3 | 4 | Final |
| Tennessee Titans | 0 | 7 | 7 | 0 | 14 |
| Kansas City Chiefs | 14 | 17 | 3 | 0 | 34 |
In the second-to-last game of 2010, the Titans allowed the Chiefs to score 24 unanswered points to open the game and ultimately suffered a 34-14 defeat at Arrowhead Stadium.
Led by quarterback Matt Cassel, the Chiefs scored on their first four possessions, and a defensive score helped give them a 31-7 lead at halftime. The Chiefs totaled 458 yards of offense and held the ball for more than 39 minutes. Cassel completed 24 of 34 passes for 314 yards, three touchdowns and no interceptions.
Meanwhile, the Titans converted only three of 12 third downs, and the Chiefs limited their rushing attack to 57 yards.
On the Chiefs' first drive, they drove 69 yards on seven plays. They took a 7-0 lead after Cassel dumped off a screen pass to Jamaal Charles, who rumbled 14 yards for a touchdown.
After the Titans failed to convert a fourth-and-five, the Chiefs' second drive began at their own 39-yard line. Cassel and Charles connected again, this time on a five-yard touchdown pass.
Early in the second quarter, the Chiefs made it three scores in three drives, although the Titans were able to hold the Chiefs to a field goal. At the conclusion of a 46-yard drive, Ryan Succop's 35-yard field goal provided a 17-0 advantage.
When it seemed like the Chiefs might have to punt for the first time, they struck with their fourth score in as many drives. After a penalty on the Chiefs gave them a third-and-19, Cassel found wide receiver Dwayne Bowe streaking across the field. Bowe caught the pass at the Kansas City 43-yard line, broke a tackle and out-raced the remainder of the Titans defense for an 75-yard touchdown.
The Titans finally got on board with less than five minutes to play in the second quarter.
Kerry Collins evaded the Chiefs' pass rush, stepped up, and delivered a 53-yard touchdown pass to Kenny Britt. On the play, Collins became the 12th player in NFL history to reach 40,000 career passing yards.
The Chiefs defense came up with its first takeaway of the game with less than a minute remaining in the first half. After Succop's 48-yard field goal attempt fell short, the Titans took over, hoping to further cut into the deficit, However, Chiefs rookie safety Eric Berry stepped in front of Collins' pass to tight end Jared Cook and raced 54 yards for a touchdown.
Midway through the third quarter, the Chiefs got a 29-yard punt return from Javier Arenas. That set up a 42-yard field goal by Succop, which gave the Chiefs a 34-7 lead and would be their final score of the day.
Then, the Titans began a five-play, 69-yard drive for a score. Benefiting from a pair of 15-yard penalties on the Chiefs – the second of which nullified a Chiefs interception – Collins found Cook for 22-yard gains on consecutive plays. The second of those resulted in a touchdown, cutting the Kansas City lead to 34-14.
The Titans recorded two takeaways in the fourth quarter — an interception by linebacker Will Witherspoon and a fumble recovery by safety Chris Hope — but were unable to capitalize on either of them.