Fairfield vs. Austin Peay Governors
December 1st, 2012 | 7:30pm
Dave Aaron Arena/Dave Loos Court | Clarksville, TN

Clarksville, TN – One thing for sure…Fairfield is road tough.
The Stags are 3-4 so far this season and have yet to play a home game. They are Austin Peay Governors Basketball's first December opponent when the two meet, 7:30pm, Saturday, in Dave Aaron Arena.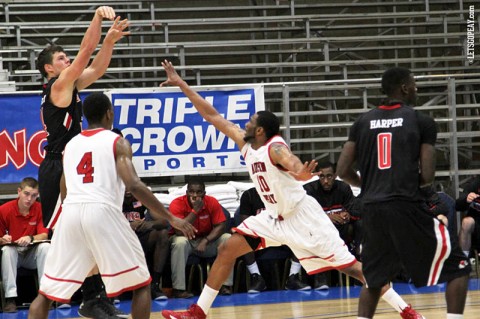 Fairfield enters the game playing their final away game before finally playing at Webster Bank Arena next Friday.  They are coming off an 85-78 loss at DePaul, Wednesday night. The same Blue Demons overwhelmed, December 16th, in a 98-67 decision.
In other words, Fairfield is no Berea. In fact, Fairfield has been a consistent powerhouse in the Metro Atlantic Athletic Conference. Two years ago the Governors traveled to Bridgeport, CT, as part of the BracketBuster series and Fairfield defeated the Govs, 76-69.
The Stags' best player that day was sophomore guard Derek Needham.  He is now a senior and has earned all-league honors the last two seasons.  As good as he has been, Needham may have put together two of his career's best two performances in his last two outings.  The 5-11 guard tallied 18 points against Providence game and followed up with 29 points DePaul for a two-game total of 47 points.
Freshman forward Amadou Sidibe came off the bench to register his first career double-double with 11 points and 11 rebounds against DePaul. The rookie became the second Stag to record a double-double this year, joining Keith Matthews who accomplished the task against with 17 points and 10 rebounds.
The Stags incorporate a tough physical east coast-style of basketball along with Princeton-style offense. Second-year coach Sydney Johnson is not only an alum of Princeton but coached the Tigers four seasons before coming to Fairfield.
The Governors, meanwhile, are coming off a 108-53 victory against NAIA foe Berea College. Anthony Campbell, who scored 20 points in the game, broke the 1,000-point barrier. Meanwhile, freshman Corey Arentsen hit six straight three pointers in the second half to finish also with 20 points as five Govs broke into double figures.
Fastbreak
This is Dave Loos' 23rd season as Austin Peay head coach and he is 366-313 at Austin Peay-the winningest basketball coach in Ohio Valley Conference history-while 448-366 all-time in his 27th season as a college head coach.
Austin Peay was picked to finish third behind Murray State and Southeast Missouri in the newly formed OVC West Division in the preseason poll.
After playing four straight games away from Dave Aaron Arena, this is Game 2 of the Govs' three-game homestand.
This is Austin Peay's second meeting with Fairfield, having played the Stags in February 2011 as part of the BracketBuster series..
Fairfield was picked fourth in the Metro Atlantic preseason poll behind Loyola (MD), Manhattan and Iona.
Senior guard Derek Needham is coming off a 29-point outing at DePaul. He is averaging 15 ppg. Two seasons ago, Needham had 19 points and five assists against the Govs in the Stags victory.
Needham is the only Stag averaging in double figures. Forward Keith Matthews, who had 10 points in the 2011 game, is second on the team in scoring (9.3 ppg).
The two teams have one common opponent. The Govs lost at DePaul, 98-67, November 17th, while the Stags lost only a 85-78 margin earlier this week.
The Stags are coached by Sydney Johnson, who is in second season. He came to Fairfield after a successful four-year run at his alma mater, Princeton.
Fairfield was the eventual destination of former Govs star guard Danny Odums, who left APSU after the 1973-74 season over an entrance requirement interpretation at the conference office.
What You Should Know
The Series: This is the second meeting between Austin Peay, a member of the Ohio Valley Conference, and Fairfield, a member of the Metro Atlantic Athletic Conference. The Govs played Fairfield in a televised Sears BracketBuster game in 2009-10, losing 76-79, in Bridgeport, CT.
Deeper Meanings
What A Win Would Mean: The Govs would move above the .500 mark for the first time since beating Samford in the opener…they would open December with a victory…it would be their second straight victory in their three-game homestand…they would go to 1-1 all-time against Fairfield…it would be the Govs second all-time victory against current teams in the Metro Atlantic Athletic Conference…head coach Dave Loos would go to 1-1 against Fairfield…Loos would go to 1-0 against Fairfield coach Sydney Johnson…it would leave Dave Loos one victory shy of 450 for his career.
What A Loss Would Mean: The Govs would drop back under the .500 mark at 3-4…it would be the Govs' first home loss of 2012-13…ithe Govs would fall to 0-1 in December…it would drop the Govs to 1-4 all-time against current Metro Atlantic Athletic Conference members…it would be Dave Loos' 314th APSU loss and 367th all-time.
Campbell Reaches Milestone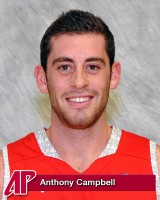 With a pair of free throws early in the second half against Berea College, senior forward Anthony Campbell reached the career 1,000-point mark.
Seemingly a forgone conclusion when he had 739 points after two seasons, a twice torn ACL in his left knee limited Campbell in the previous two seasons. He became the 32nd Governor to reach the milestone.
Core Temperature
Freshman guard Corey Arentsen scored a career high 20 points in his first-ever double-digit scoring effort.
Arentsen's six three-point field goals are a team season-high and the most by a Gov since TyShawn Edmondson hit seven threes at Tennessee State, January 15th, 2011.
Twenty Two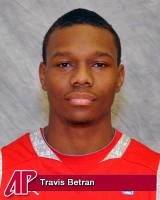 For the second time this season the Governors had a pair of players score 20 or more points in a single game when both Campbell and Arentsen had 20 against Berea.
Campbell had 20 points while Travis Betran had 22 versus Western Carolina in the Cancun Challenge.
Perimeter Perusing
Austin Peay's 12 total three-point field goals against Beria were a season high. They were the most three pointers by APSU since it had 12 against Brescia, December 28th, 2010.
Assisted Living
Austin Peay broke the 20 assist mark for the first time this season, finishing with 24 against Berea.
A For Assist
Freshman guard AJ Lynch was credited with a season-best nine assists against Berea. It the most assists by a Gov since Caleb Brown had 10 against Chattanooga, January 3rd, 2011.
Clyburn Re-Emerges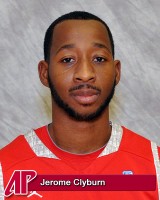 Senior point guard Jerome Clyburn, who has been battling leg issues in the early going, returned to play five off-the-bench minutes against Berea, failing to score.
In preseason, Clyburn suffered a torn meniscus and underwent surgery, October 31st. He missed the first two games before returning November 17th to play 14 minutes at DePaul. However, he suffered a hamstring injury late in the game. As a result, Clyburn missed both Cancun games.
On The Rebound
When Austin Peay grabbed 49 rebounds against Berea it represented a season high. The Govs previous best was 38 in the season opener against Samford.
Heating Up
When APSU shot 38 of 67 from the floor against Berea the 56.7 percent not only was a season best but the third time the Govs shot 50 percent or better this season.
Century Mark
The 108 points against Berea were the most scored in one game by the Govs since they scored 101 vs Brescia, December 28th, 2010.
First Points
When redshirt sophomore Joe Harms made a layup with 6:36 left against Berea, they represented his first career points. He finished with five.
Next Game
Austin Peay Governors take on Oakland City Wednesday, December 5th at the Dunn Center. Tip-off is at 7:00pm