Clarksville, TN – On November 19th, 2012, Clarksville Police Department received a Department of Children's Services referral in reference to an allegation of Aggravated Sexual Battery which occurred at Spring Creek Baptist Church located at 2760 Trenton Road.
It was alleged that on November 18th, 2012, a Sunday school teacher had inappropriate contact with a six year old female while on the church property.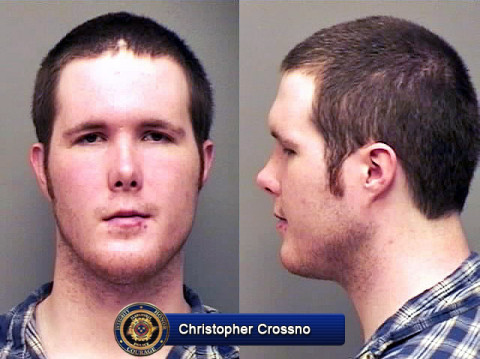 Detective Tina Slaven's investigation revealed that during a Sunday school class on November 18th, 2012, inappropriate contact occurred on the church's property.  It was determined that the Sunday school teacher, Christopher Ryan Crossno had been sexually aroused while holding a six year old female on his lap.
The information was presented to the January 2013 Grand Jury and Crossno was indicted on One Count of Aggravated Sexual Battery.
On January 10th, 2012, Christopher Ryan Crossno was booked into Montgomery County Jail.
There was a different suspect, same church, booked on multiple charges in 2009. For more on that story, see: Former Youth Minister Booked in on Multiple Charges
Christopher Crossno
Name: Christopher Ryan Crossno
Race: W
Gender: M
DOB: 9/3/90
Given Address: 3778 Bret Drive, Clarksville, TN
Arresting Officer: Tina Slaven
Charged With: Aggravated Sexual Battery
Booked Into: Montgomery County Jail
Bond: $10,000