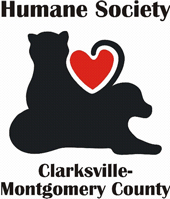 Clarksville, TN – the Clarksville-Montgomery County Humane Society needs several volunteers to help with the SPAY-ghetti Dinner and No Balls fundraiser being held Saturday, February 2nd.
The event will be held at First Presbyterian Church located on Main Street between 3rd Street and 2nd Street (use the 3rd Street entrance).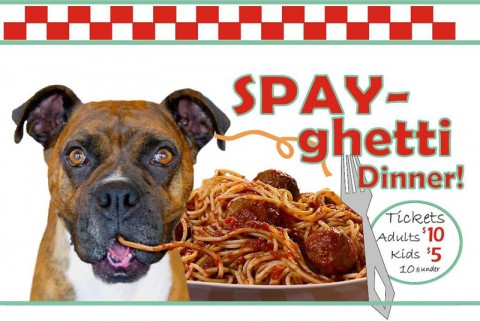 The shifts are short. Shifts needed are either from 4:00pm (includes setup) to 6:00pm or 6:00pm to 8:00pm (includes cleanup) or both. Flexibility is appreciated for ease of scheduling.
To Volunteer, please call 931.648.8042, or visit their office at 940 Tennessee Avenue (blue building behind Arby's on Riverside Drive). Office hours are Monday- Tuesday- Friday-Saturday from 9:00am-2:00pm or Wednesday-Thursday from 4:30pm-7:30pm.