Austin Peay Governors at Indiana State
Tuesday, March 19th, 2013 | 2:00pm (CT)
Terre Haute, IN | Bob Warn Field (2,000)

Clarksville, TN – Austin Peay baseball closes its first extended road trip with a rescheduled 2:00pm (CDT), Tuesday contest at Indiana State.

The Govs have opened the road trip with a 3-0 mark, including a pair of Ohio Valley Conference wins at Eastern Illinois last weekend.

Indiana State returns home after posting a 2-2 mark during its recent four-game road trip and won a three-game series, 2-1, at Minnesota last weekend.

Wednesday's contest is the second half of a home-and-home series between the two squads. Austin Peay won a 6-5, 11-inning affair in Clarksville, last Tuesday.
Governors Quick Hits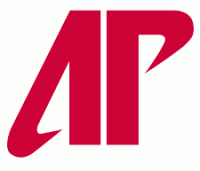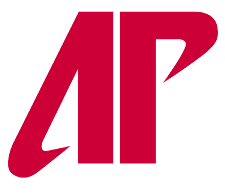 Austin Peay's 17-2 start is its best 19-game start in program history. The Govs bring a nine-game win streak into the midweek affair, it is the longest active win streak among Division I teams. Austin Peay is one of 11 Division I teams with 2 or fewer losses after Weekend No. 5. Austin Peay is batting .327 during the win streak and averaging 7.0 runs per game.
The Govs pitchers are carrying a 3.96 ERA and holding opponents to a .254 batting average in those nine games. Seven of the Govs eight regular starters on offense are batting .300 or better during the win streak.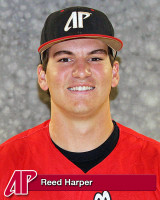 Shortstop Reed Harper leads the team with a .412 batting average (14-of-34) in the last nine games while also posting 10 RBI. Senior outfielder Cody Hudson leads the Govs with 12 RBI during the win streak and is batting .405. Overall this season, Hudson leads the team with a .387 batting average.
Junior second baseman Jordan Hankins is batting .357 in 2013 but leads the team in walks (17) and on-base percentage (.500). Junior first baseman Craig Massoni leads the team with 3 home runs and 22 RBI this season and is batting .347. Austin Peay's offense has accumulated 113 walks this season (5.9 walks per game) and owns a .418 on-base percentage.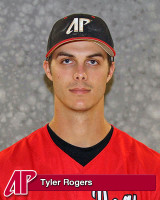 Austin Peay has leaned on its bullpen during the current win streak with it responsible for 34.0 innings (out of 84) and responding with a 6-0 record and 1.59 ERA while holding opponents to a .179 batting average. Closer Tyler Rogers is 4-0 with 8 saves in 14 appearances this season, posting 4 wins and 3 saves during the win streak. He was named the OVC Player of the Week for the second consecutive week, Monday, after posting a 1-0 record and two saves last week.
Junior Zach Hall will start the midweek – he was scheduled to start Sunday's cancelled affair at Eastern Illinois. Hall is seeking to build on a quality start  (7.0 IP, 3 R, 6 K) against UALR, March 10th.
Head coach Gary McClure has 769 career wins, 8 shy of becoming the OVC's all-time wins leader.
The Indiana State Sycamores
Indiana State returned to the .500 mark with a 2-1 series victory at Minnesota over the weekend – their only action since meeting Austin Peay last Tuesday. The two teams split a pair of pitcher's duels to open the series – Indiana State winning the opener, 2-1, while Minnesota won Game 2, 3-0.
The Sycamores pulled out the series win with a 9-4 Game 3 victory which saw senior third baseman Koby Kraemer hit a grand slam as part of a six-run sixth inning. Kraemer and sophomore center fielder Landon Curry lead Indiana State with nine RBI each as 12 players have recorded a RBI this season.
Senior designated hitter Casey McCurdy leads Indiana State with a .321 batting average, but has only 28 at-bats under his belt. Junior shortstop Tyler Wampler leads the regulars with a .273 batting average.
The Sycamores pitching staff has been its strength in the season's first quarter, posting a 3.71 ERA and holding opponents to a .254 batting average. Staff ace Sean Manaea (2-1, 1.08 ERA) has carried the bulk of the load, the rest of the staff combining for a 4.37 ERA and 7.57 strikeouts per nine innings without Manea (8.44 K/9 with him).
Govs Off To Quick Start
Austin Peay has jumped out of the gates to a 17-2 mark after the season's fifth weekend. It is the best 19-game start in program history. The next best starts for the Govs are as follows: 20 games (16-4 in 1996).
APSU Earns Votes in USA Today Coaches Poll
The Govs continue to gather national recognition for their hot start. Austin Peay was listed among the teams receiving votes in the USA TODAY Sports Coaches poll released March 18th. However, the Govs tallied four points in the poll – down from six points the week previous – and were tied for 41st unofficially with Texas.
Govs Ranked NO. 6 In Mid-Major Poll
Austin Peay continued to climb up the CollegeBaseballDaily.com Mid-Major Top 25 Poll and were ranked No. 6 in the poll's March 18th edition. Louisville held the poll's top spot for a second consecutive week after going 4-0 last week. Also ranked ahead of the Govs were No. 2 San Diego, No. 3 Notre Dame, No. 4 Missouri State and No. 5 Indiana. Belmont continues to receive votes in this week's poll and was the seventh team listed outside the top 25.
Win Streak Now Nation's Longest
The Govs nine-game win streak enters the week as the longest active winning streak among Division I programs. It is the third longest win streak in program history and longest since the 1971 OVC Championship team won a program record 11 consecutive games.
Broadcast Information
Radio: WJZM 1400 AM
Online: www.LetsGoPeay.com
Probable Pitchers
Date
Start
Austin Peay Starter


Opponent Starter

Tuesday.
2:00pm
LHP Zach Hall (Jr., 2-0, 5.66 ERA)
RHP Tyler Fehringer (RSr., 0-0, 6.43 ERA)
Sections
Sports
Topics
APSU, APSU Athletics, APSU Baseball, APSU Men's Baseball, APSU Sports, Austin Peay State University, Belmont, Bob Warn Field, Clarksville TN, Cody Hudson, Craig Massoni, Eastern Illinois, ERA, Gary McClure, Governors, Govs, Indiana, Indiana State, Jordan Hankins, Louisville, Minnesota, Missouri State, Notre Dame, Ohio Valley Conference, OVC, OVC Player of the Week, Reed Harper, San Diego, Sean Manaea, Sycamores, Terre Haute IN, Texas, UALR, USA Today, USA Today Sports Coaches Poll, WJZM 1400AM, Zach Hall