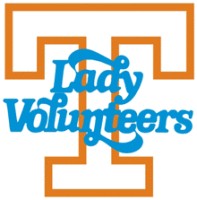 Knoxville, TN – The accolades continue for former Clarksville High School star, Tennessee Lady Vol, Bashaara Graves. Graves is the only rookie to be nominated for the Women's Basketball Coaches Association Division 1 Coaches' All-America Team.
One day after learning they were a No. 2 seed in the NCAA Tournament, some key components of Tennessee's successful women's basketball season were recognized by a pair of organizations.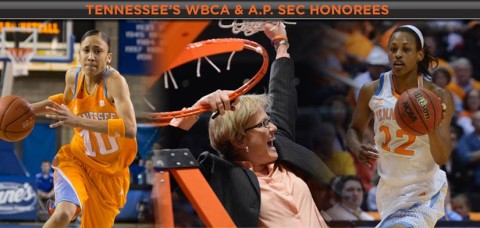 The Women's Basketball Coaches Association (WBCA) announced its All-Region nominees for the 2013 WBCA Division I Coaches' All-America Team, and UT junior Meighan Simmons and freshman Bashaara Graves were among the 52 candidates.
The selection committee will select the 10-member WBCA Division I Coaches' All-America Team from this list of players. That squad will be announced at 2:10pm ET on April 6th during the NCAA Women's Final Four Super Saturday festivities in New Orleans Arena.
The Associated Press also released its Southeastern Conference awards on Tuesday. Holly Warlick was chosen SEC Coach of the Year, while freshman Bashaara Graves was named the SEC Newcomer of the Year. Junior Meighan Simmons was selected to the five-player AP All-SEC First Team, while Graves was one of five named to the second team.
Warlick was previously named the SEC Coach of the Year by the league's coaches. The first-year head coach guided Tennessee to a 24-7 overall record, a 14-2 mark in league play and the school's 17th SEC regular-season championship, making her only the second rookie coach in SEC women's hoops history to win a league title in her initial campaign. Her squad has earned a No. 2 seed in the NCAA's Oklahoma City Region and will play No. 15 seed Oral Roberts in a first-round game in Knoxville on Saturday at 1:30pm.
Graves, a 6-2 forward/center from Clarksville, Tenn., previously was chosen SEC Freshman of the Year, All-SEC First Team and SEC All-Freshman by the coaches.
Not only has Graves been the top SEC freshman in scoring (13.8), rebounding (8.3) and field goal percentage (51.5), she stood out among all players in the league. She ranks sixth in rebounding, fourth in field goal percentage and is ninth in scoring through 31 contests and rates among the nation's top freshmen in all three categories.
Additionally, Graves ranks third overall in the SEC in double-doubles this season with nine, impressively posting double-figures points and rebounds totals against top-three teams Notre Dame and Stanford. She has started 30 of 31 games for Tennessee this season and has scored in double figures 27 times. Currently, Graves has the No. 3 rebounding average and No. 7 scoring average among all freshmen who've played at Tennessee.
Simmons, a 5-9 guard from Cibolo, Texas, previously was named SEC Player of the Year and All-SEC First Team by the coaches. She is a finalist for the Wooden Award and Naismith Player of the Year and is on the State Farm Wade Trophy Watch List.
A second-team all-league selection by the coaches and Associated Press in 2011, Simmons made the first unit in 2013 as the SEC's leading scorer, averaging 17.5 points in all games and 19.3 points vs. SEC foes only. She ranks second in the SEC in free throw percentage (84.0%), is third in three-point field goal percentage (38.1%) and is seventh in field goal percentage (42.8%). She is also 10th in minutes per game at 32.1.
In 31 games this season, Simmons has scored in double figures 28 times, eclipsing 15 points on 22 occasions and 20 in 10 contests. The only player to start every game for UT, she has paced the Big Orange in scoring 18 times. She tallied a career-best 33 points vs. North Carolina on Dec. 2nd, became the 37th Lady Vol to score 1,000 points in a career and now stands 25th on that all-time list with 1,442 points. That number ranks second among active SEC women's players.