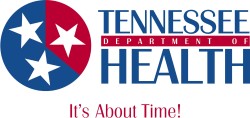 Nashville, TN – The Tennessee Department of Health, Main Street Family Pharmacy, LLC, and other state and federal organizations worked throughout the Memorial Day weekend on investigation, research and patient outreach efforts pertaining to issues associated with methylprednisolone acetate products from Main Street Family Pharmacy.
Many physicians and clinics in 14 states* that received suspect medication from the facility, which is licensed as both a pharmacy and a manufacturer/wholesaler/distributor, have been notified and are now conducting outreach efforts.
In Tennessee, all facilities and physicians that received the suspect medication have been contacted and patient outreach efforts are continuing.
The facilities in Tennessee which received the suspect medication are:
Quality Care, Jackson
Pinnacle Pain Management Clinic, Union City
Getwell Family Clinic, Jackson
Walker Pain Management Center, Jackson
First Choice Clinic, Dyersburg
Christian Care Clinic, Newbern
Axis Medical Clinic, White House
This information was not released earlier in order to allow each facility time to launch patient outreach efforts. Other state health departments are releasing the names and locations of facilities within their states as they feel comfortable with patient outreach efforts.
Staff members at Main Street Family Street Pharmacy in Newbern, Tennessee, have been fully cooperative with Tennessee Board of Pharmacy investigators. Board investigators have confirmed a well-constructed, clean facility and are continuing to review all aspects of the compounding process. Main Street Family Pharmacy has launched a voluntary recall of all sterile products; at this time there are no known adverse effects from any of these additional products.
At this time, TDH is not certain of the number of patients who may have received injections. TDH is also not aware of any adverse events among Tennessee patients who received the suspect medications.
The mission of the Tennessee Department of Health is to protect, promote and improve the health and prosperity of people in Tennessee. For more information about TDH services and programs, visit http://health.state.tn.us/.
*Investigative work during the weekend revealed a small amount of suspect medication was sent to Kansas.