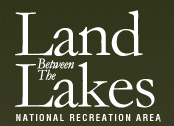 Golden Pond, KY – Celebrate July 4th 1850's style with Independence Day at The Homeplace in Land Between The Lakes (LBL) National Recreation Area. Bring the family to relive the patriotic spirit of the era with games, music, and a cool slice of watermelon.

Programs are included with general admission to The Homeplace: $5.00 ages 13 and up, $3.00 ages 5-12, and free for ages 4 and under.

On Thursday, July 4th, The Homeplace hosts a traditional 1850's Independence Day Celebration under the farm's shade trees. Learn some long forgotten traditions when you kick off the day's festivities during the "raising of the Liberty Pole."

Then join the group toasting of the 'American Revolutionary Heroes, our Independence, and our Union'. Enjoy a rousing rendition of Patrick Henry's Give Me Liberty, Or Give Me Death speech. Enjoy a special performance by Kentucky statesman Henry Clay, portrayed by George McGee and funded by the Kentucky Humanities Council and the National Endowment for the Humanities.

Spend the afternoon sitting under the shade trees enjoying Country Tales by storyteller Don Bailey and old-time music from the Dixie Volunteers. Learn how to play marbles and town ball, an early form of baseball, lend a hand making ice cream the 1850's way!

Ice cream recipes are included in the new Homeplace cookbook, "The Homeplace History and Receipt Book," which will be available for sale at The Homeplace gift shop. Author, Geraldine Ann Marshall, will be on hand to autograph.

"July 4th at The Homeplace is a wonderful way for the whole family to experience and learn the history behind one of the most important holidays in the 1850s," said Special Events Coordinator, Cindy Earls. "Relive a time when the War for Independence from Great Britain was still fresh in memories and family stories."

"Independence Day celebrations were large community gatherings featuring parades and children's pageants celebrating the hard fought independence of the country. It was also a time of political speeches and community wide BBQs and picnics. We welcome everyone to make a day of it–bring lawn chairs, blankets, and your picnic basket of goodies," stated Earls.

Come Outside and Play at Land Between The Lakes National Recreation Area. Managed by the Forest Service, U.S. Department of Agriculture, Land Between The Lakes provides outdoor recreation, lake access, and environmental education for the public to enjoy.

Visitors are encouraged to review the official website at www.lbl.org often for Calendar of Events, updates on programs and policies, safety information, maps, temporary trail and road closures, and additional information, or call 800.LBL.7077 or 270.924.2000.

Follow LBL on Twitter @LBLScreechOwl or @LandBtwnLakes. USDA is an equal opportunity provider and employer.



Sections
Events
Topics
4th of July, Baseball, BBQ, Britain, Cindy Earls, Dixie Volunteers, Don Bailey, George McGee, Golden Pond KY, Henry Clay, Independence Day, Independence Day Celebration, Land Between the Lakes, Land Between the Lakes National Recreation Area, LBL, Music, National Endowment for the Humanities, Storyteller, The Homeplace, U.S. Department of Agriculture, U.S. Forest Service