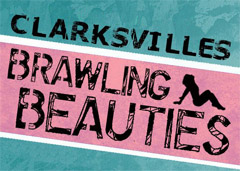 Clarksville, TN – On Thursday, June 20th at 6:00pm, the ClarksVillians Roller Girls hosted a roller derby bout "Clarksville Brawling Beauties" with the Red River Sirens at the Clarksville Speedway as part of the Clarksville Fair weekend.
The teams were broken down into two groups, the White Lightning and the Blackouts.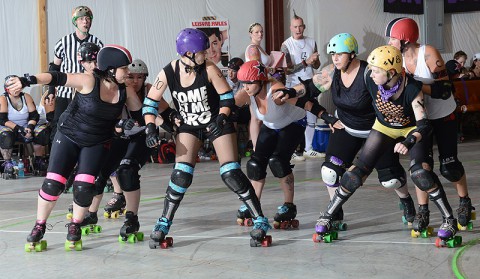 The raucous home crowd jeered and cheered all night for both teams, and was hugely supportive of their favorite skaters.
The White Lightning took an early lead but The Blackouts fought until the end, and stole the lead in the last few moments. The final score was 140-116.
The ClarksVillians Roller Girls and the Red River Sirens wants to thank everyone that attended and all those that support Clarksville Roller Derby.
Photo Gallery