Clarksville, TN – Beachaven Winery will hold their next 'Jazz on the Lawn' concert with the Jim Gibson this Saturday, June 29th. The music starts at 6:30pm and goes until 9:30pm.
Because seating is "general admission," it pays to get here around 5:00pm to get both a good parking spot and a good viewing spot on the lawn.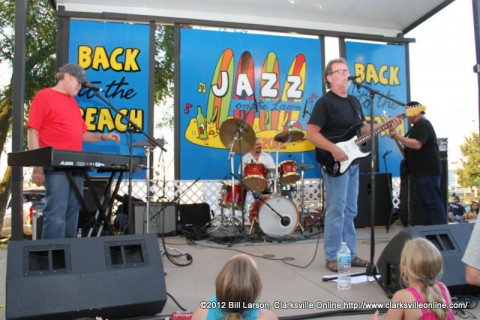 Admission to the concert is free along with free parking.
As always, there are some terms and conditions called the "Rules of the Beach".
Please bring with you: your friends, a picnic, and a blanket and/or lawn chairs.
Please DO NOT bring with you: pets, grills, and outside alcohol. Also, please pick up your trash! We provide dozens of trash receptacles around the lawn.
Beachaven Vineyards and Winery is located at 1100 Dunlop Lane, Clarksville, TN.
Map