Commissioner William H. (Dusty) Roden, Jr. Dies at Age 90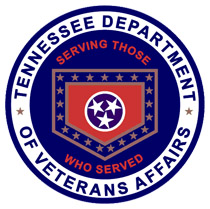 Nashville, TN – Tennessee Department of Veterans Affairs Commissioner Many-Bears Grinder somberly announced former Department of Veterans Affairs Commissioner William H. (Dusty) Roden, Jr. passed away on July 20th, 2013 at the Hospice Chattanooga Care Center. Commissioner Roden was 90 years old.
Roden served in the United States Army Air Corps as a fighter pilot from 1942 to1945 and retired as a Lieutenant Colonel from the United States Air Force Reserves in 1972.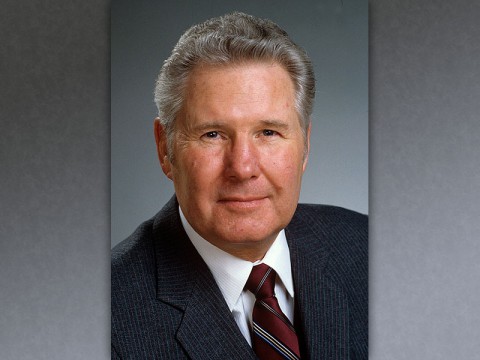 Commissioner Roden was appointed by Governor Lamar Alexander in 1979 and remained TDVA Commissioner until 1987.
In 1979, Roden founded the United Tennessee Veterans Association (UTVA) which was created to bring the state's Veteran Service Organizations together to be briefed by leaders from the United States Department of Veterans Affairs and the Tennessee Department of Veterans Affairs to ensure accomplishments, concerns and developments impacting veterans would be shared with UTVA representatives.
Commissioner Grinder recognized Roden for this milestone contribution during a UTVA meeting on December 4th, 2012.
"Dusty Roden was a passionate advocate for the military men and women who have served our country," U.S. Senator Lamar Alexander (R-Tenn) said. "He was a good close friend for many years. Honey and I will miss him."
"It is with a heavy heart that we remember the sacrifice and leadership of Commissioner Roden," Grinder said. "His passion to serve veterans and their families will continue to be an inspiration for us as we fondly reflect on Dusty's legacy."
"Dad loved his work as Commissioner of Veterans Affairs and cherished the opportunities and relationships which developed during his years with Governor Alexander's administration," Gary L. Roden said.
Roden is survived by his three sons and their families. Arrangements include receiving of family and friends on Friday, July 26th from 5:00pm to 7:00pm (EDT) at Ferrar Funeral Home, 411 West Broadway Boulevard, Jefferson City with the funeral service to follow. Burial will be at 1:00pm (EDT) on Saturday, July 27th at Jefferson Memorial Gardens, 812 East Broadway Boulevard, Jefferson City.